Who will be the half-time champion of the DOWATEK HardEnduroSeries Germany 2022 ?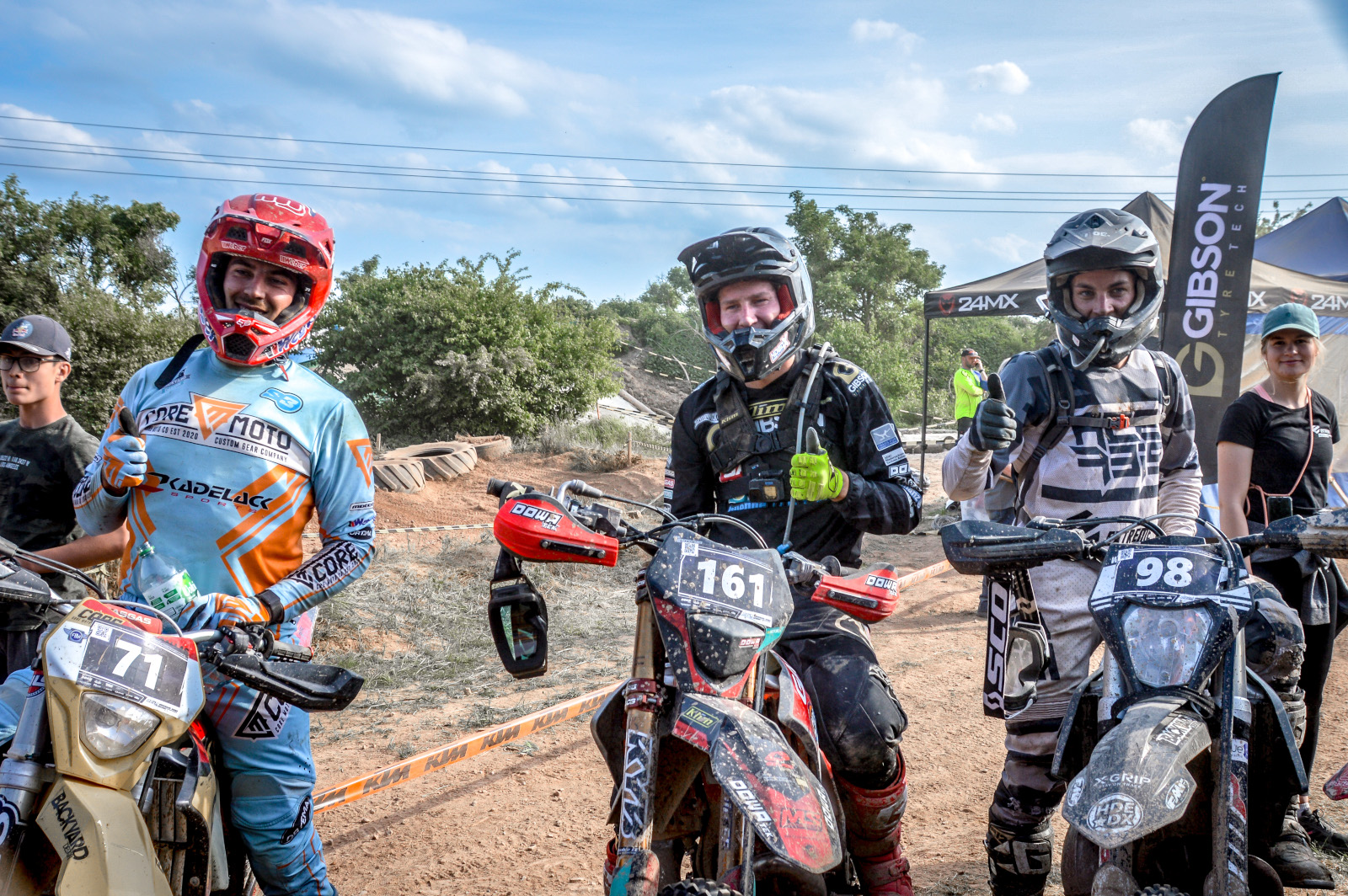 When the bikes are loaded next Saturday at 6 p.m., the 2022 half-time champion will be decided. At the moment, all classes are still very close in the run-up to the new event, which will be held in Gefrees on Saturday from 10 a.m. onwards.
Especially in the overall standings, a hot battle is brewing between Kevin Gallas and Leon Hentschel. With two wins, Gallas currently leads the standings by one point. Hentschel scored many additional points in the Gibson Tyres Prolog Award, where he currently leads the standings.
Florian Görner and Mirko Fabera are newcomers to the championship. Görner had already competed in Hamma as a guest and finished fourth there. Fabera is returning to the championship after a long injury break.
The seniors' race is also exciting. The victories so far went to Rene Dietrich and Rene Jerbach. Between the two is Dirk Peter, who won the senior classification in 2018 and 2019. But Timo Jungmann should not be written off because, especially in Gefrees, the internationally experienced last year's champion should be expected to do well. The top 4 are separated by just 7 points.
The situation is clearer in the juniors, where Milan Schmüser won two races. The North German had been set back several times by injuries in the last few years and is now on his way to finally win the junior class. For second place, however, a battle raged between Eric Seifert and Arvid Meyer. Seifert might have more chances on the technical course in Gefrees. Louis Richter follows in 4th place, he has changed brand and team and now rides for Kadelack GasGas.
The amateurs are currently led by Michi Breu from Switzerland. With victory in Hamma and a podium finish in Crimmitschau, he should have the best chance of winning the half-time title.
The ladies and HESG-E take a break in Gefrees.
All overall standings can be read here: www.hardenduro-germany.de/meisterschaftswertung-2022/
Further information is always available at www.hardenduro-germany.de.
Photos: GrenzNic640 & Ina Klemer