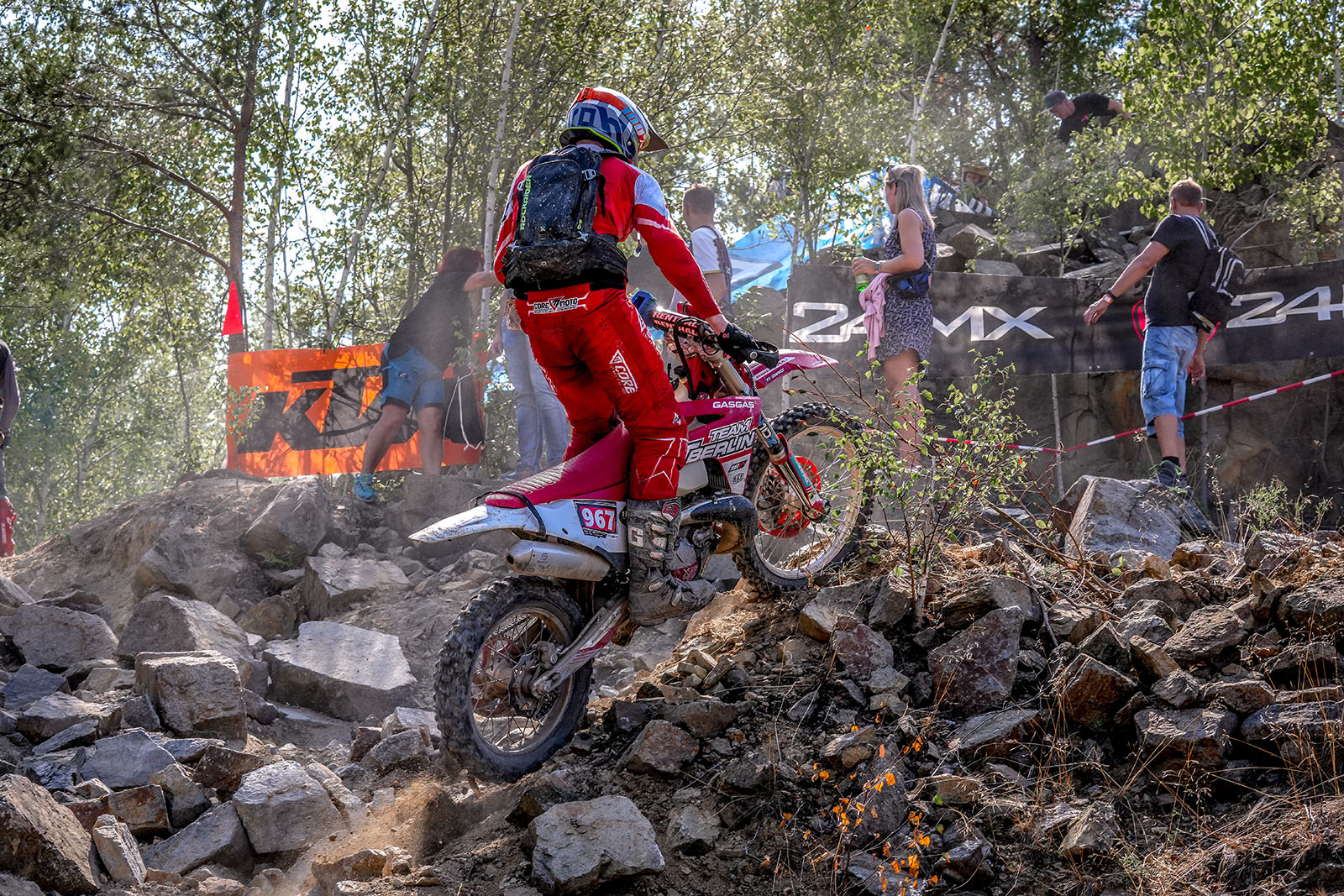 The traditional event "MelzExdraehm" calls - The HESG starts the sixth season race on Sunday.
The summer break of the DOWATEK HardEnduroSeries Germany is over. On Sunday, September 24, 2023, the sixth season race will take place in Meltewitz. After this event, there are only 2 more races to go, and a trend in the standings is slowly emerging. However, nothing is decided yet, and there are exciting scenarios in all classes for the championship's final sprint.
In the championship, the centerpiece of the series where all participants are eligible for points, the excitement remains high. Marc Wulf scored a perfect score in Gefrees and currently leads with a 4-point advantage over Lenny Geretzky. Felix Bähker has also fallen slightly behind, but he comes to Meltewitz with a victory from Greece and aims to narrow the gap. With 107 points at the moment, he is 17 points behind Wulf and 13 points behind Geretzky. With a maximum of 90 points still up for grabs, it's far from being a foregone conclusion.
Slightly modified format in Meltewitz.
With a slightly modified format, the "MelzExdrähm" in Meltewitz enters its 14th edition. Just like in Gefrees, there will be checkpoints in the main race starting at 12:00 PM after the prologue, which begins at 10:00 AM. Each participant has 180 minutes from their start time to complete a predetermined number of laps. For those who don't manage to complete these laps, the last reached checkpoint will count as their goal.
Further details about the event can also be found in the race bulletin: www.hardenduro-germany.de/wp-content/uploads/2023/09/Bulletin7_23.pdf
In total, 120 participants have registered for the event. They promise spectacular motorsport action in Meltewitz, part of Germany's most challenging series.
Entry List: StarterlisteMeltewitz.pdf (hardenduro-germany.de)
For the upcoming race in Schwepnitz on October 7th, online registration is also available. The "Isegrim Enduro" also promises innovations that everyone can look forward to.
Online registration for Isegrim Enduro Schwepnitz: https://www.hardenduro-germany.de/onlinenennung-isegrim-enduro-schwepnitz-2023/
You can always find current information about the DOWATEK HardEnduroSeries Germany on www.hardenduro-germany.de and on social media.
Photo: Michel238pic/Michel Kuchel