First date change of the 2021 season in the MAXXIS HardEnduroSeries Germany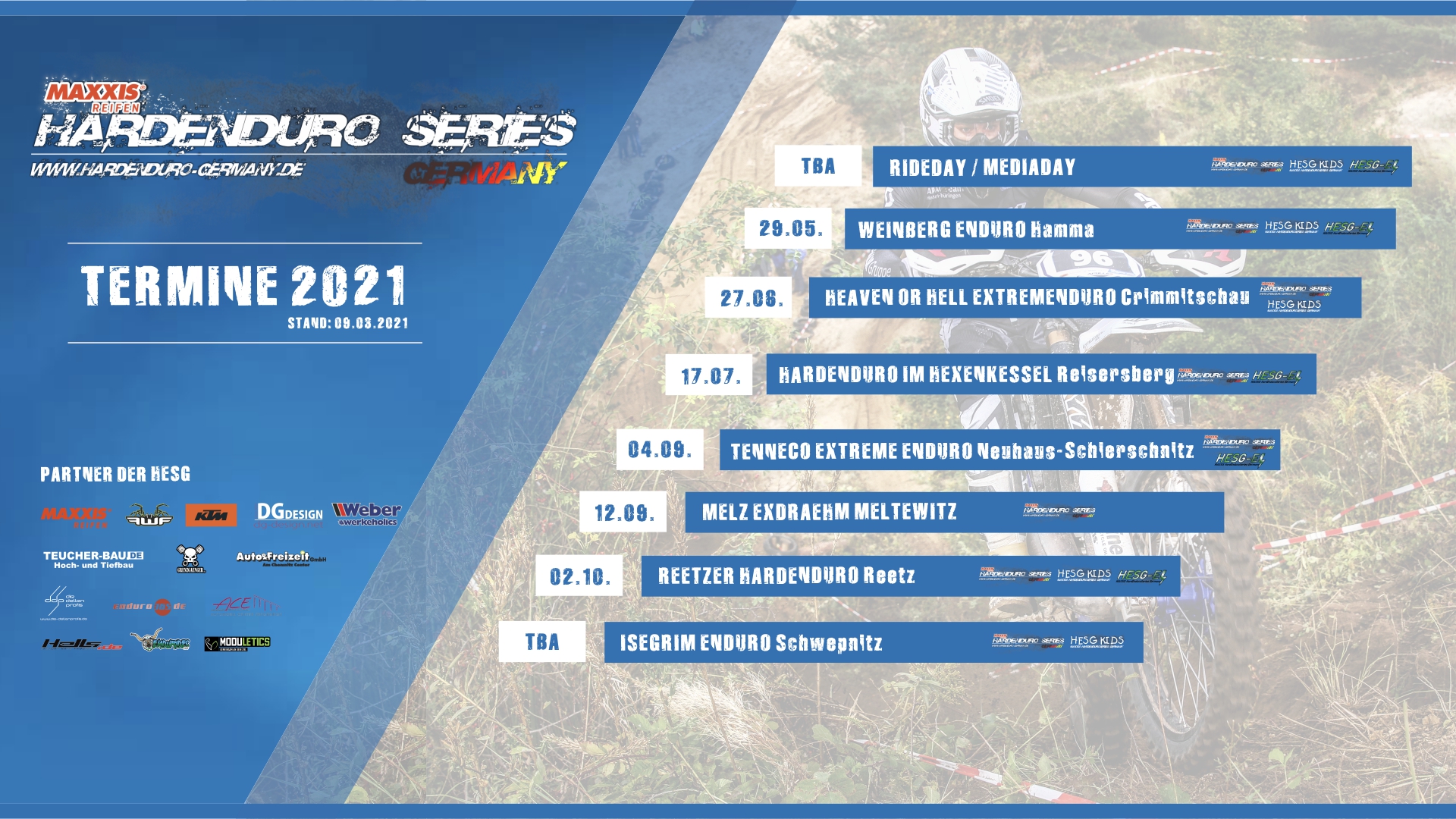 In agreement with the MCC Reisersberg, the organisation of the MAXXIS HardEnduroSeries Germany has decided to postpone the race to July.
Unfortunately, the current situation in Germany has not yet changed fundamentally, so the MAXXIS HardEnduroSeries Germany has no other choice and has to postpone the start of the season. The new season start is therefore the race in Hamma on 29.05.2021, where it is hoped that the rules will have relaxed a little before then.
The Hardenduro in Reisersberg will therefore be held in July and will take place on 17.07.2021. All other dates remain unaffected by the current change.
Denis Günther from the series organisation is still confident of being able to hold races in 2021 and thanks the MCC Reisersberg: "Unfortunately, we are still affected by the Corona crisis in the 2021 season. It is important that we can react to any changes at short term and we hope that we will be able to hold the race in Hamma at the end of May. We would like to thank the MCC Reisersberg who informed us of an alternative date."
Should further postponements be necessary, different models will be developed as in the 2020 season and will come into effect as soon as the respective situation happens.
Registration in the classes as well as information on the Maxxis HardEnduroSeries Germany can be found at any time at www.hardenduro-germany.de.