Online registration of the MelzExdrähm / Meltewitz in full progress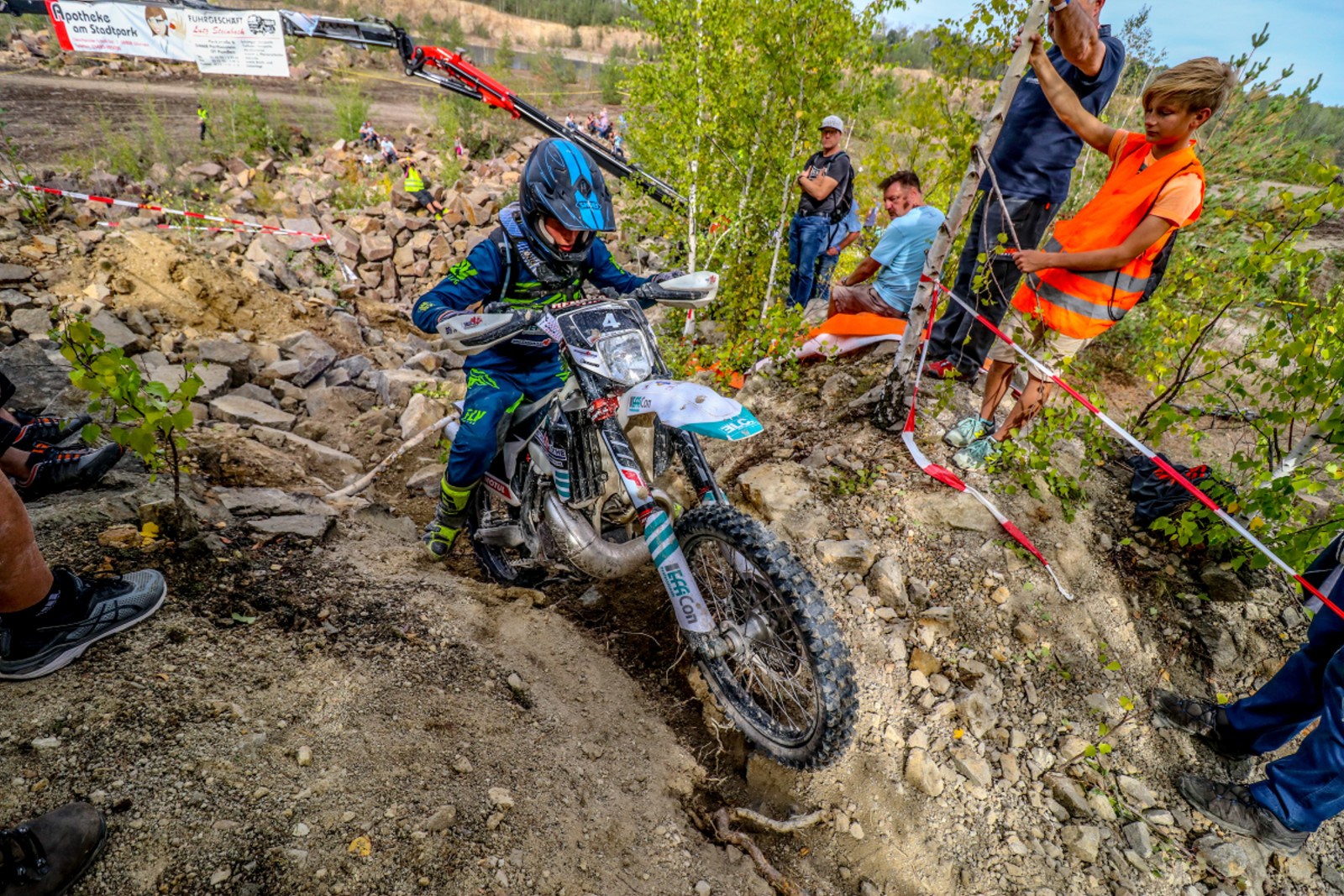 Exactly 728 days will have passed when the engines are started again at the MelzExdrähm in Meltewitz on 12.09.2021. Since the event was cancelled prematurely in 2020 due to the Corona crisis, the plan is now back on track for this year. The Saxon Corona Protection Regulations allow enduro racing on the scale of the race in the former Dornreichenbach quarry.
In the meantime, over 50% of the places have been filled. Participants can register for the event at the following link: www.hardenduro-germany.de/registrierung-melz-exdraehm-12-09-21 .
Guest riders are of course also welcome. In this edition, they will be classified in the classes of the MAXXIS HardEnduroSeries Germany.
The traditional remains in Meltewitz
In its twelfth edition, the SHC Meltewitz im ADAC e.V. is sticking to its mode. After the prologue, which leads over a typical Superenduro lap and determines the starting grid, there will be a race over 3 hours starting at 12:00. While for some participants it is about surviving a lap on the challenging circuit, for others it is about winning. The winner of the last edition in 2019 was Leon Hentschel, he also became champion at the end of the year and is leading the standings again in the 2021 season.
The club in the north of Saxony also has new highlights to offer each time. Two years ago the riders were surprised with a long stone field, which even reminded a bit of the Erzberg.
Information on the Maxxis HardEnduroSeries Germany is available at any time at www.hardenduro-germany.de.
Photos: TK420 / Toni Keller