Online entries for the traditional event MELZExdrähm are in great progress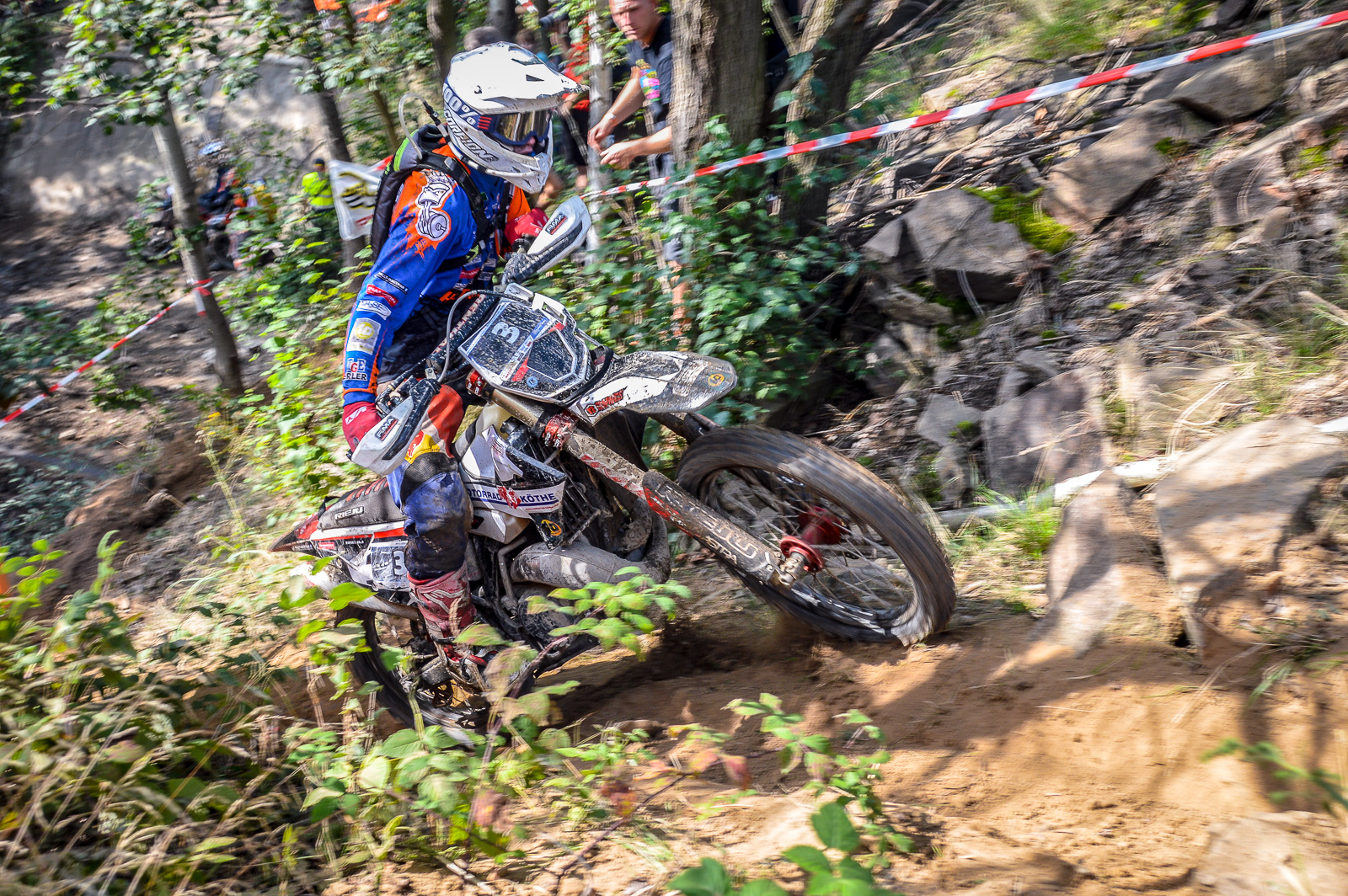 The DOWATEK HardEnduroSeries Germany is currently on summer break. It will end on 04.09.2022 with the MelzExdrähm in Meltewitz. The traditional event, which will be held for the 13th time this year, will once again be a highlight in the series calendar. As every year, the course of the SHC Meltewitz will be around 20 minutes and include many tricky stone passages. The mode remains unchanged with a prologue and the main race over 180 minutes.
Registrations for the event have been open since last week, and with almost 110 registrations from 5 countries, the list of participants is already very well filled.
Online entries can be made at the following address: www.hardenduro-germany.de/registrierung-melz-exdraehm-04-09-22/ .
Meanwhile, the HESG kids are taking a break in Meltewitz, and will be back on the track until the finals in Reetz on 1 October.
What the HESG pilots expect from the race can be seen in the official trailer: https://www.youtube.com/watch?v=tdWZOOlVkcA   
Who can secure the championship title early?
Kevin Gallas has a theoretical chance of securing the championship title early. However, he is also dependent on support from other participants. In any case, he has to win the GibsonTyretech Prolog Award as well as the main race. Milan Schmüser, who is currently second with a 25-point gap, cannot finish second in either classification.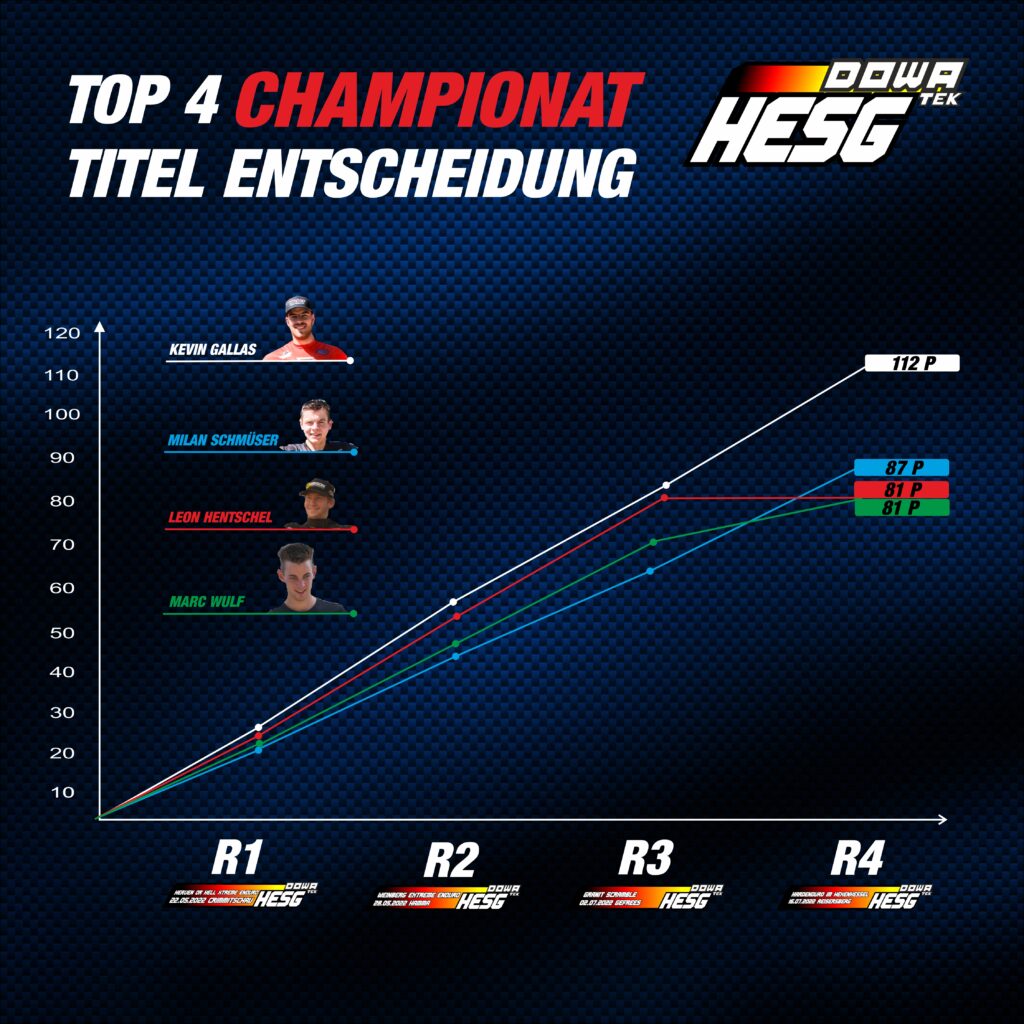 Schmüser, on the other hand, only needs a seventh place to secure the title in the juniors' category early.  Kevin Gallas needs the same ranking in the PRO class.
In all other classifications the fight for the title is still open until the final.
Information about the DOWATEK HardEnduroSeries Germany is available at any time at www.hardenduro-germany.de .
Photo: Ina Klemer