From 4 to 6 - Reisersberg and Reetz complete the calendar 2020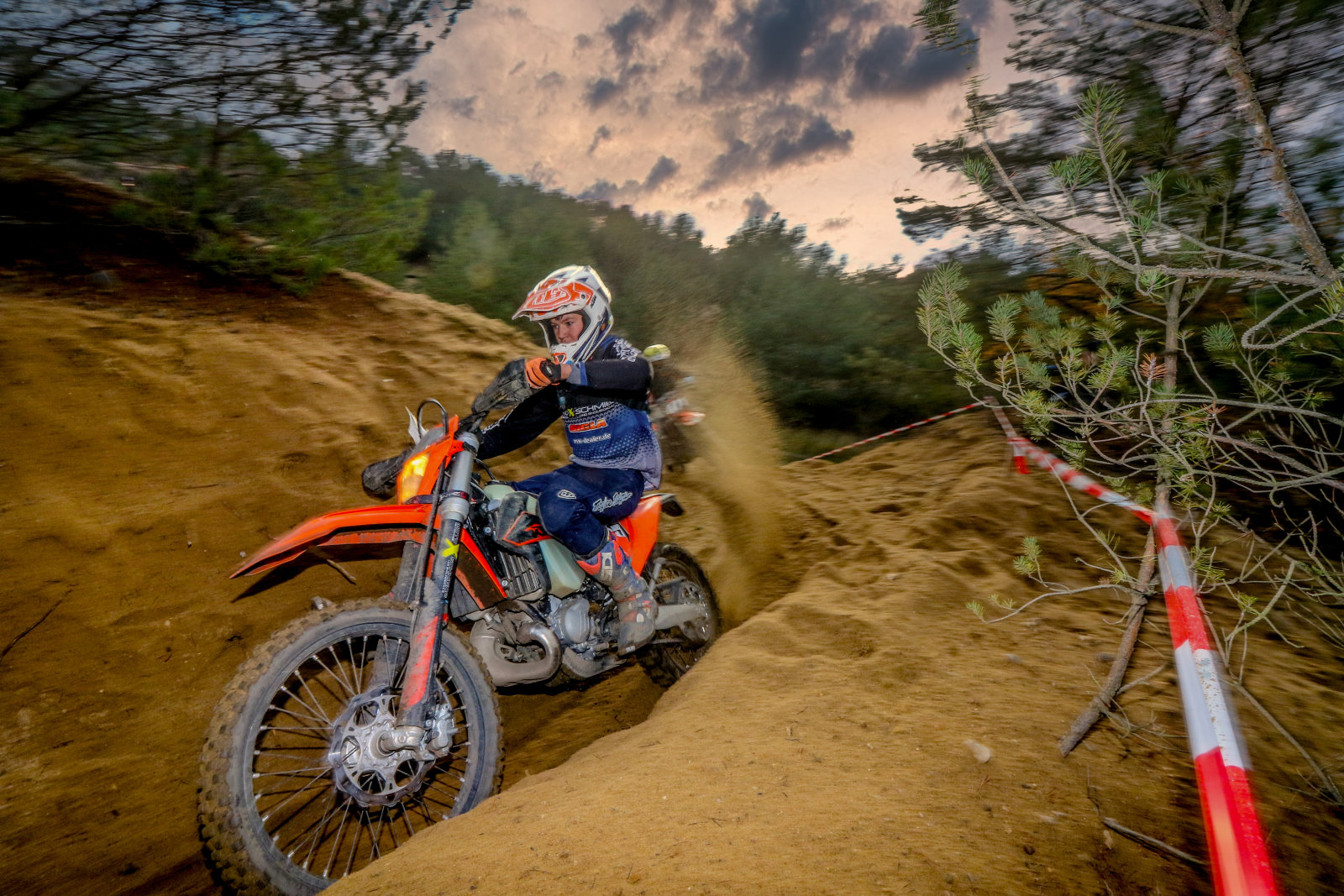 The first new date of the MAXXIS HardEnduroSeries Germany was presented with the run in Reetz on 10.10.2020 already shortly before the turn of the year. Today follows with Reisersberg in the Bavarian Forest, the southernmost venue of the season. This is the first time a race will be held in Bavaria on 04.07.2020.
"We are pleased to be able to organize a race in Bavaria and have found the ideal club with the MCC Röhrnbach-Reisersberg e.V. in the DMV. With this we are making a contribution to the many riders from southern Germany. But also for Czech and Austrian participants the track will be very easy to reach", series organizer Denis Günther is happy about the new organizer.
A positive effect is that the long summer break between the run in Crimmitschau on 31.05. and Meltewitz on 13.09. has been interrupted with another attractive event.
While you will find hard ground in Bavaria, the complete opposite is to be expected in Reetz. The track in western Brandenburg is described on the website of MSC Burg Eisenhardt affectionately as "sand monster". Next to a forest section, a large sand pit awaits the participants, where a new mode in HESG history will be used. The series organisation explains the mode as follows: "We will be running a sprint enduro for the first time. In the morning there will be a prologue as usual. However, this will not be used to divide the groups, but for the first time to set up the starting grid for a sprint enduro. In addition to one stage there will be an extreme test in the sand pit. In order to avoid traffic jams and to ensure that fast riders are not blocked by slow ones, a time control per lap will be built in, as is normal in a classic enduro. So the fastest riders will ride together and will not run into slow riders.
The calendar of the MAXXIS HardEnduroSeries Germany contains in its final version now 6 races in 4 provinces and is held from March to October.
The series presentation takes place again at the Sachsenkrad in Dresden from 17-19.01.2020.
The season start will take place on 28.03.2020 in Neuhaus-Schierschnitz. Already now the drivers can register for the season at www.hardenduro-germany.de/einschreibung.