Reetz offers on 01.10. with varied terrain everything for an exciting final - online entries open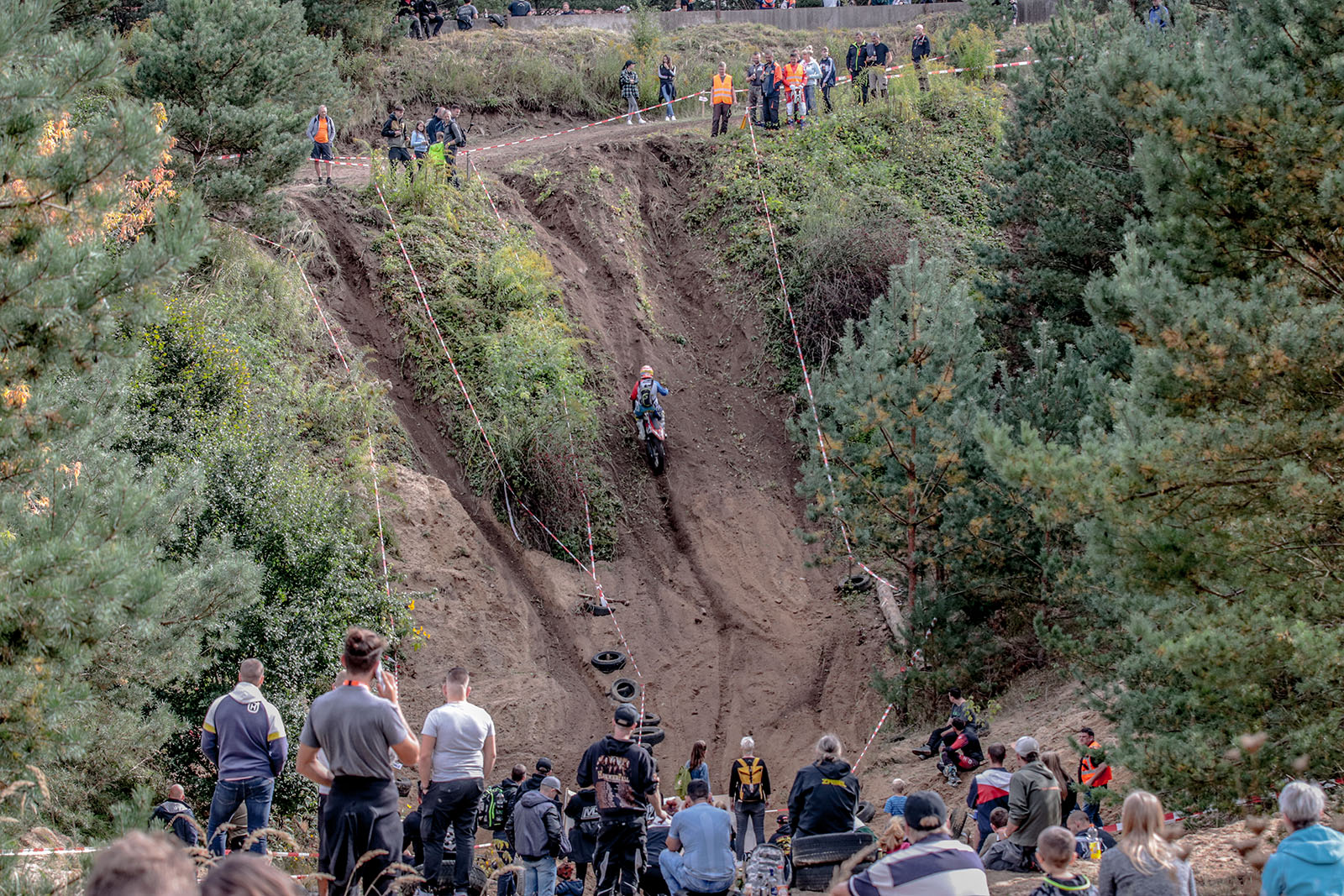 The final of the DOWATEK HardEnduroSeries Germany will take place this year on 01.10. in Reetz. At the same time, it is the northernmost track in the series, which means that riders from the northern part of Germany will also have a shorter journey. Maybe this is why it is a good opportunity for these riders to get a taste of the series. Guest riders are always welcome and will be sorted into the classes of the series, they will then compete for the day's victory just like the series riders.
In general, it has to be said that Reetz in Brandenburg is very easy to reach from the A2 and A9 motorways, and from Berlin, northern Saxony or Saxony-Anhalt the area can be reached in a good 1 hour.
Online entries are possible for series riders as well as guests under the following link: www.hardenduro-germany.de/onlinenennung-3-reetzer-hardenduro-01-10-2022/
Varied course with forest, sand and obstacles
The club in Reetz has been working on the course for weeks. Several new sections have been created and the obstacles have also been slightly revised. This means that the third visit to the series will once again offer something new. The group races are easy to master for everyone. In the finale, there are a few challenging sections in the sandy soil and also in the forest section.
Champion ceremony after the race
The championship ceremony is also planned from 6pm. This will also be broadcast online in the social media of the series, including a small supporting programme.
"We hope that all those to be honoured will be present in Reetz. Offering the championship ceremony as a separate event in November makes little sense for the HESG. Since the participants would have to travel from all over Germany, this is not reasonable for anyone given the current energy prices. Doing this at the finals in Reetz is therefore the best alternative," says Denis Günther about the planning behind it.
In many classes and also in the championship, the championship decision is still open. So far, only Milan Schmüser in the Junior class and Kevin Gallas in the Pro class have been decided as champions. The championship standings, however, as the most important decision for the fight for the overall victory, are still open, as Marc Wulf was able to make up important points in Meltewitz.
Registration Reetz: www.hardenduro-germany.de/onlinenennung-3-reetzer-hardenduro-01-10-2022/
Information about the DOWATEK HardEnduroSeries Germany is available at any time at www.hardenduro-germany.de.
Fotos: TK420 / Toni Keller, MSC Burg Eisenhardt