Registrations for Reetz started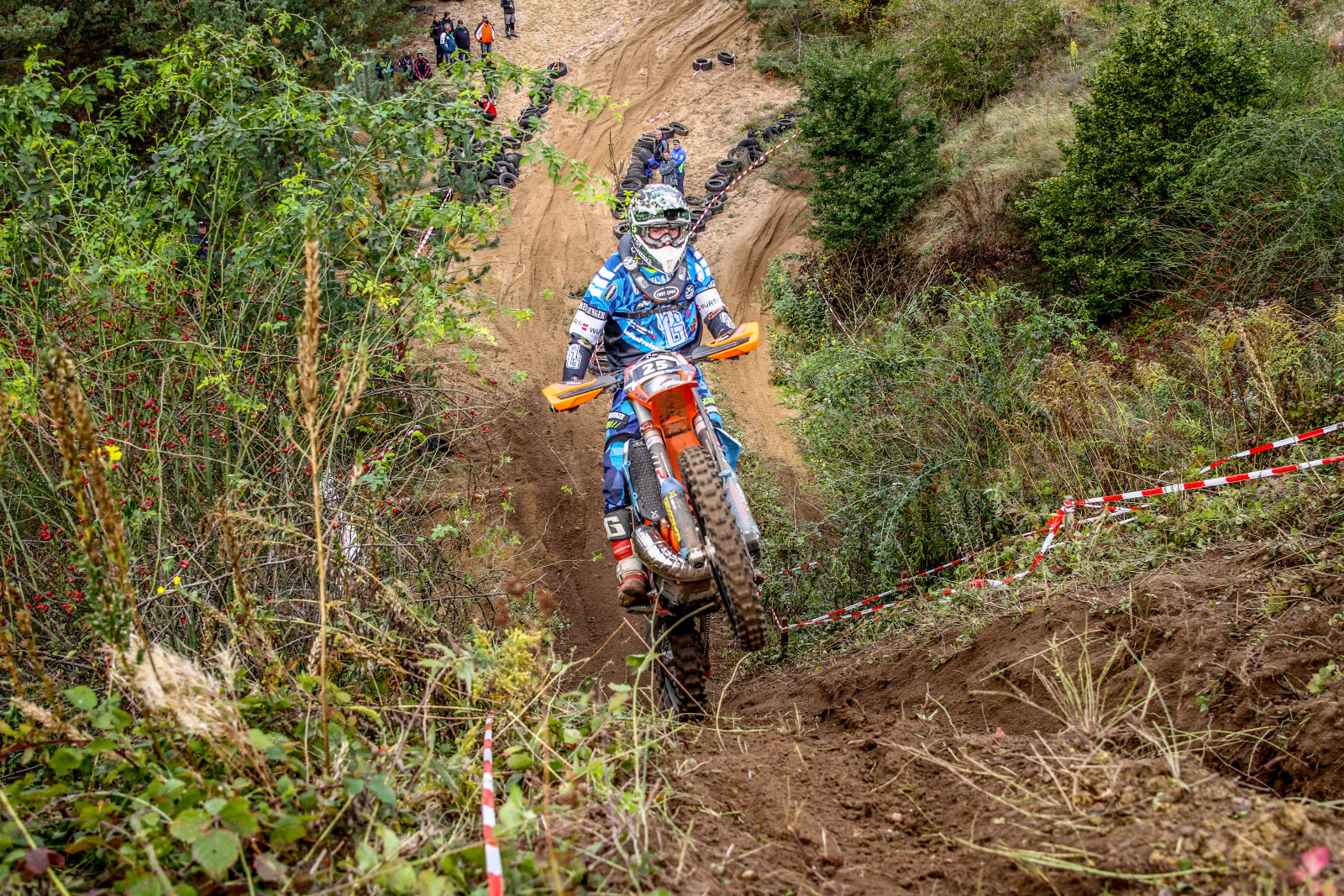 Directly after the spectacular event of the MAXXIS HardEnduroSeries Germany in Meltewitz, the registration for the race in Reetz on 02.10.2021 has already been activated. In 2020, the race in Brandenburg was the only event, all other races were cancelled due to the pandemic.
Unlike last year, when a sprint enduro was held, this year's race will now follow the traditional pattern of the series. The race day will start with the Endurides Prologue Award, followed by two group races and the final. Series manager Denis Günther describes the reason for the change as follows: "Last year we tried to run the event as a sprint enduro. Unfortunately, this did not go down so smoothly. It was also too big a challenge for our small team from an organisational point of view. We think that with our traditional mode we can attract more riders to the track again and guarantee a smooth running."
The entry fee has remained the same, for 55 Euros (series riders) and 60 Euros (guest riders) the pilots can expect an exciting race day. MSC Burg Eisenhardt is doing everything to prepare the track perfectly and to organise an event worthy of Hardenduro.
Online entries are possible at https://www.hardenduro-germany.de/onlinenennung-2-reetzer-hardenduro-02-10-2021. A quick processing is recommended, as places are limited.
HESG Kids also compete in Reetz
The HESG kids will also be at the start in Reetz. They will be holding their 3rd race of the season there. Once again, the 50cc and 65cc classes will start their race separately.
"The HESG Kids have already established themselves after 2 races. After a few criticisms in Crimmitschau which we accepted, the kids were able to have a perfect season race in Neuhaus-Schierschnitz. We hope for a similar success in Reetz. With almost 20 participants at the last race, we can already see an upward trend," said Denis Günther once again.
The HESG Kids entry can be accessed via the following link: www.hardenduro-germany.de/registration-hesg-kids-reetz-02-10-21
The other dates of the MAXXIS HardEnduroSeries Germany 2021:
02.10. Hardenduro Reetz
09.10. Isegrim Enduro Schwepnitz
20.11. Weinberg Enduro Hamma
Information on the Maxxis HardEnduroSeries Germany is available at any time at www.hardenduro-germany.de.
Foto: Tk420 / Toni Keller