Isegrim Enduro in Schwepnitz takes place as the 6th round of the season on 09 October and Reetz presents a new mode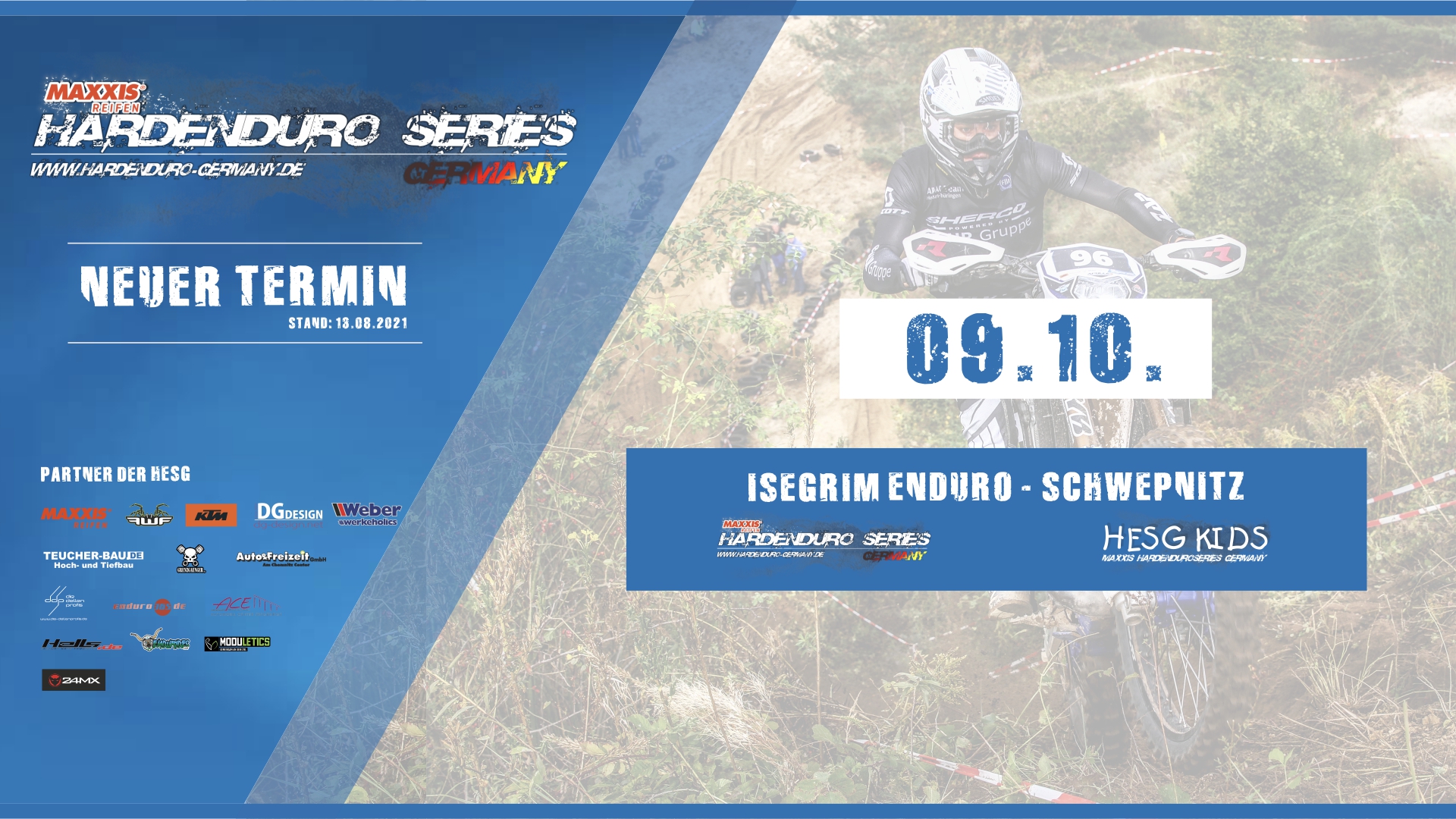 Quad-Point Schwepnitz is the last organiser to announce the date for the Isegrim Enduro 2021. On 9 October, the club in East Saxony will host a round of the MAXXIS HardEnduroSeries Germany for the third time. In contrast to the last few years, however, it will not be the finale, as this is scheduled for 20 November in Hamma.
After last year's race was cancelled due to Corona, the club now hopes to be able to return to racing in 2021. Patrick Jentsch from Quad-Point hopes that some international riders will also be able to compete on a challenging track this year: "2019 has been our highlight so far, we were able to crown the second HESG champion there under floodlights. In 2021, we will again be able to present a challenging track for the riders, even if it will be slightly different from the last years. However, the course in the final will be similar to 2019 with all obstacles. The main focus, however, is the hope that we can run the race without major restrictions."
In addition to the series run, the HESG Kids will also be racing for points.
New mode in Reetz
Meanwhile, MSC Burg Eisenhardt e.V. is also preparing for its Hardenduro run on 02.10. in Reetz. Last year, this was the only race in the series that could be held. New at that time was also the race mode as a sprint duro with stage and special stage.
This season, however, they are now adapting the mode of most HESG runs. This time there will be the Endurides Prolog Award, 2 group races and the final in Reetz.
In the final there will only be races in the sand pit, which will increase the level of difficulty there. In the deep sand, the riders' fitness will also count.
The other dates of the MAXXIS HardEnduroSeries Germany 2021:
04.09. TENNECO Hardenduro Neuhaus-Schierschnitz
12.09. MelzExdrähm Meltewitz
02.10. Hardenduro Reetz
09.10. Isegrim Enduro Schwepnitz
20.11. Weinberg Enduro Hamma
Information about the Maxxis HardEnduroSeries Germany is available at any time at www.hardenduro-germany.de.