Successful general test - New information in HESG Talk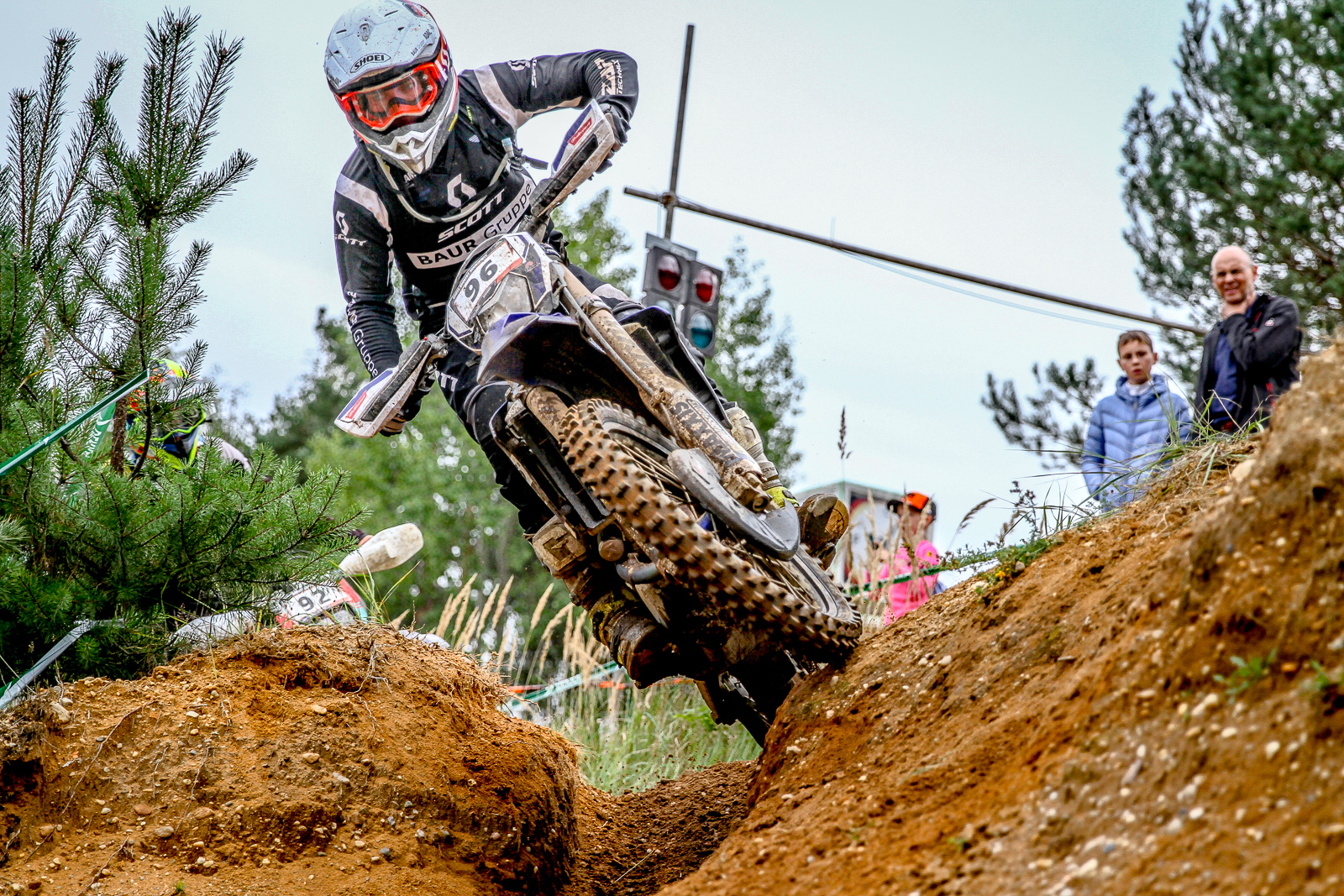 The dress rehearsal at Quadpoint Schwepnitz can be described as a success. For 4 years the active club from East Saxony has been organising a cross country event. As the MAXXIS HardEnduroSeries Germany organisation works very closely with the club, the hygiene concept of the HESG was already applied at this race. The communication with the authorities in the run-up to the race went very well, so that nothing stood in the way of the event last Saturday.
At the same time some of the MAXXIS HardEnduroSeries Germany riders used the race as a dress rehearsal for the series start on 10.10.2020 and for the training for the Isegrim Enduro which will be held on 31.10.2020 in Schwepnitz.
The results were impressive, because among the top 5 were 4 riders who also fight for victory in the championship. In the lead Tim Apolle showed a strong performance. The runner-up from Crimmitschau last year, took the lead directly and held it until the end of the race in front of the first champion of the HESG Kevin Gallas. Behind Daniel Mörbe, Mirko Fabera and Marcel Teucher completed the strong performance. A highlight video of the series drivers can be found here: https://youtu.be/Smyz4_CWU6s
Interviews in the new HESG Talk
A new episode of the HESG Talk was also recorded in Schwepnitz. One focus of the programme is the upcoming season opener in Reetz. Denis Günther gives some more information about the event.
Also, series commentator Anton Bartel talks to Patrick Jentsch about the new plans for the Isegrim Enduro on 31.10.2020. There will be some changes in the race schedule there.
With Kevin Gallas an absolute top rider of the series will be a guest. Just like Marcel Teucher, he talks about the last few months and about the goals for the near future.
The HESG Talk is available in German from Monday 07.09.2020 18.00 hrs on the YouTube Channel of the MAXXIS HardEnduroSeries Germany under the following link: https://www.youtube.com/watch?v=biqCwtCFSNc
Online entries for Reetz still possible
Registrations for Reetz are going very well in view of the still tense situation. Almost 120 riders have already been registered. The maximum number of riders is limited to 150 riders. For this reason, guest riders who register now will initially only be able to join the waiting list.
All information and the online entry are available here: https://www.hardenduro-germany.de/onlinenennung-1-reetzer-hardenduro-10-10-2020/
Riders will need a licence or DMSB RaceCard (day licence).
Further information about the MAXXIS HardEnduroSeries Germany is always up to date at www.hardenduro-germany.de.
Photos: TK420 / Toni Keller