Riders from 13 nations- Online entry for the 1st race of the season on 03.02.2020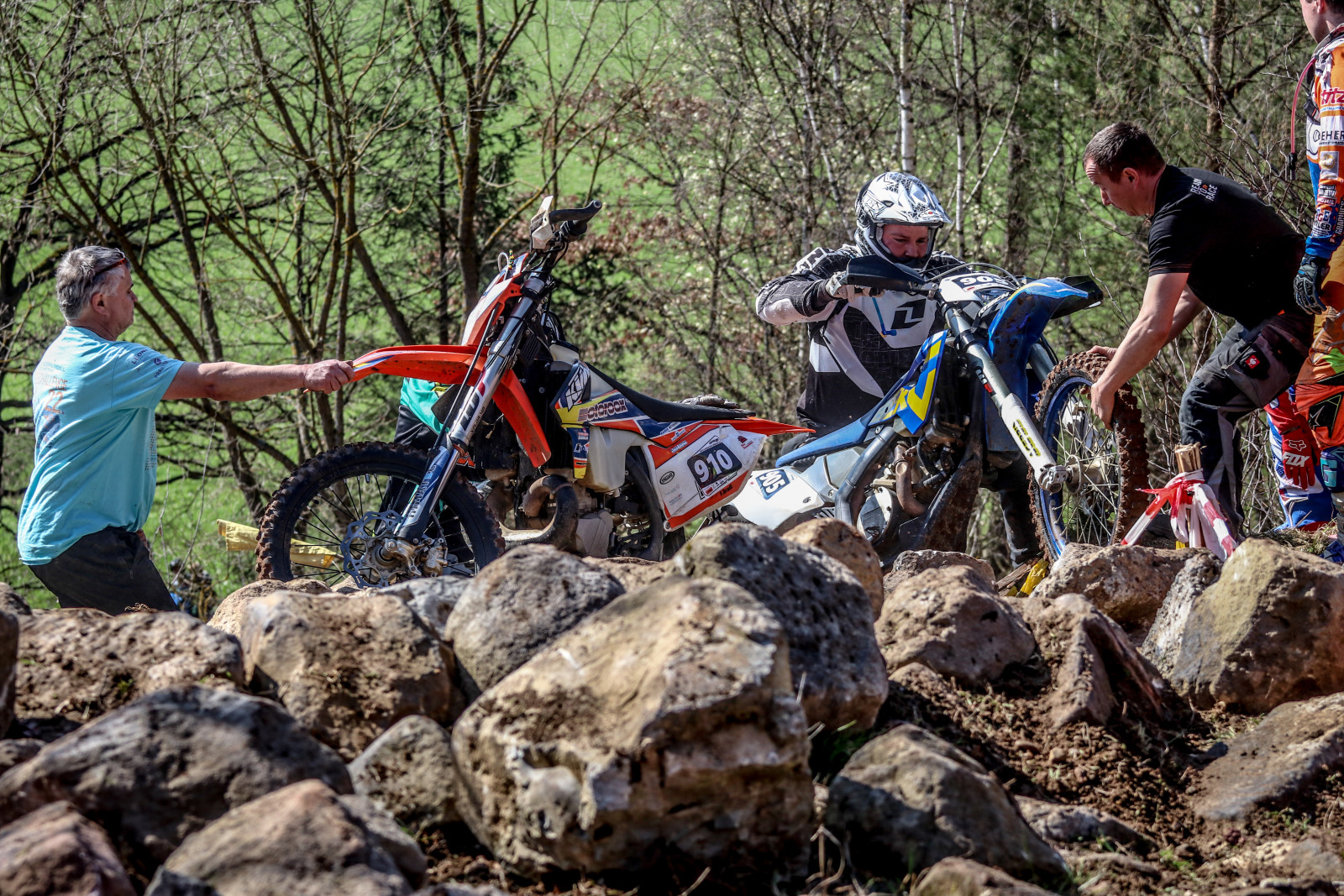 Nearly 230 registrations for the 2020 season promise full fields of riders at the 6 races of the season
Also in the third year the MAXXIS HardEnduroSeries Germany guarantees exciting races. How great the interest in the only hard enduro series in Germany is, can be clearly seen in the registration results. "We have now received almost 230 registrations since 01.01.2020. This is a significant increase over last season, which we didn't expect ourselves. We are also pleased that we have more than doubled the number of nations from which riders have registered. We can now welcome participants from 13 countries on the registration list. Especially for this purpose, we have now set up an English subpage on our series website for the international riders as well," is how the series organisation describes its success in the new year so far.
The field will also be a highlight for the numerous spectators who travel to the events. With Kevin Gallas, the champion of the first season 2018 has also signed up again. In addition, there are other prominent riders such as Blake Gutzeit (RSA), Oskar Kaczmarczyk (PL) or Tim Apolle who has announced his registration. Kenny Lötzsch (third in 2019) and Mirko Fabera (fourth in 2019) also want to improve their previous year's positions. From Norway Per-Kristian Svensrud will arrive and like Fabera he will be supported by Team Kadelack GasGas.
Since the season opener in Neuhaus-Schierschnitz starts in just under 60 days, the hot preparation time now also begins for the MC Isolator. For the first time, there will be a roller race for the youngest riders in addition to the racing action on 28.03. This means that the lunch break from 11 a.m. onwards will be very well filled for everyone, because in addition to the roller race, the autograph session, which already attracted great interest last year, will be held again.
From 12.00 noon on, the 3 group races will take place, followed by the grand finale on the most demanding track, for the best riders.
In order to secure one of the limited starting places, it will be very important for everyone to paint the coming Monday (03.02.) very thick in the calendar. The online entry for the first event of the year starts at 12.00 noon on www.hardenduro-germany.de .
Registration for the series is still possible at https://www.hardenduro-germany.de/einschreibung-2020/.
Fotos: TK420 / Toni Keller