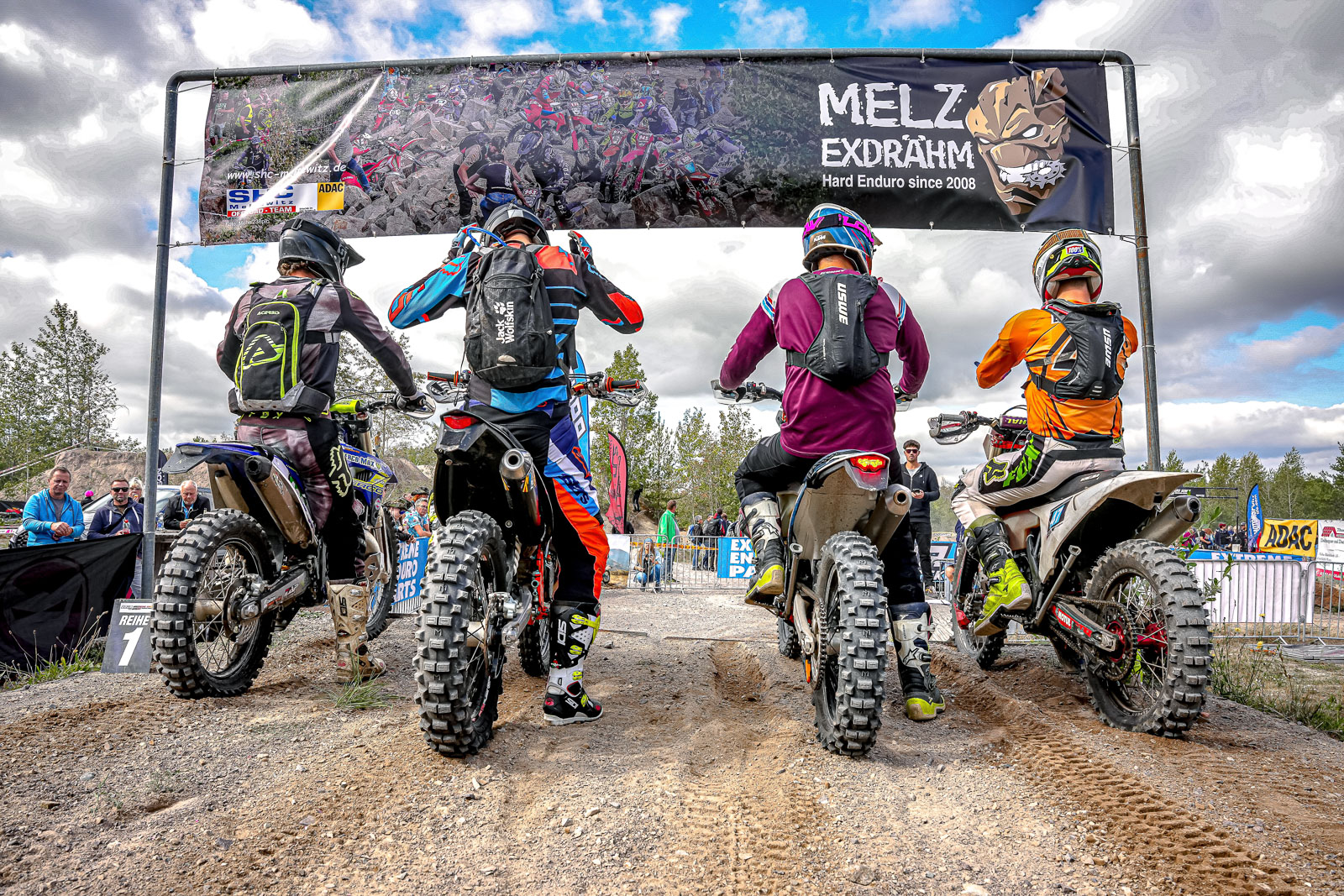 DOWATEK HardEnduroSeries Germany: Do the first decisions fall in Schwepnitz?
Only two races remain on the schedule of the DOWATEK HardEnduroSeries Germany 2023. Already on Saturday (October 7th), in Schwepnitz, East Saxony, the first decisions could be made. After a year's break, the series returns to the place where important decisions have been made in the past. The finale of 2019 is particularly memorable, with an intense battle under floodlights between Kevin Gallas, Leon Hentschel, and Robert Scharl that went down to the finish line.
Back then, Leon Hentschel was narrowly crowned champion, and he also managed to become the last winner of the coveted Wolf's trophy in 2021, despite the challenges of the COVID-19 pandemic. However, this year, Hentschel is not the favorite due to his injury. Instead, there are three emerging young talents leaving their mark on this season. All three have already scored a perfect points total in one race. Lenny Geretzky won the opening race in Neuhaus-Schierschnitz and also secured victory in the last race in Meltewitz, leading the overall standings with just 3 points ahead of Marc Wulf. Wulf collected full points in Gefrees, while Felix Bähker sits in third place in the table and achieved his first win in this demanding German series in Reisersberg.
Given the competitive balance this year, it's difficult to predict who will emerge as the winner in Schwepnitz. There have also been many different winners in the class standings this season.
A compact but highly skilled field of participants in Schwepnitz
In Schwepnitz, a compact but highly skilled field of participants will take to the start. The top contenders among the 80 mentioned participants are fully represented, and these drivers will once again battle for every point.
If you are still interested in participating, you can register until Thursday using the following link: https://www.hardenduro-germany.de/onlinenennung-isegrim-enduro-schwepnitz-2023/
The track in the group race will be accessible to drivers of all levels. For the top three guest riders as well as the championship leaders, Quadpoint Schwepnitz, along with its supporters, is even offering prize money.
The track offers new highlights      
The track promises new highlights this year, including a long and highly visible ascent for all fans. Additionally, participants can expect the familiar highlights in the rear section of the track. The action kicks off on Saturday at 9:00 AM with the Prolog Award. The race day spans the entire Saturday and culminates in the grand finale at 3:45 PM. Further information for fans will be published in the Fan Guide on Wednesday.
You can always find the latest information about the DOWATEK HardEnduroSeries Germany on www.hardenduro-germany.de and on social media.
Photos: Michel238pic, GrenzNic640, DG Design