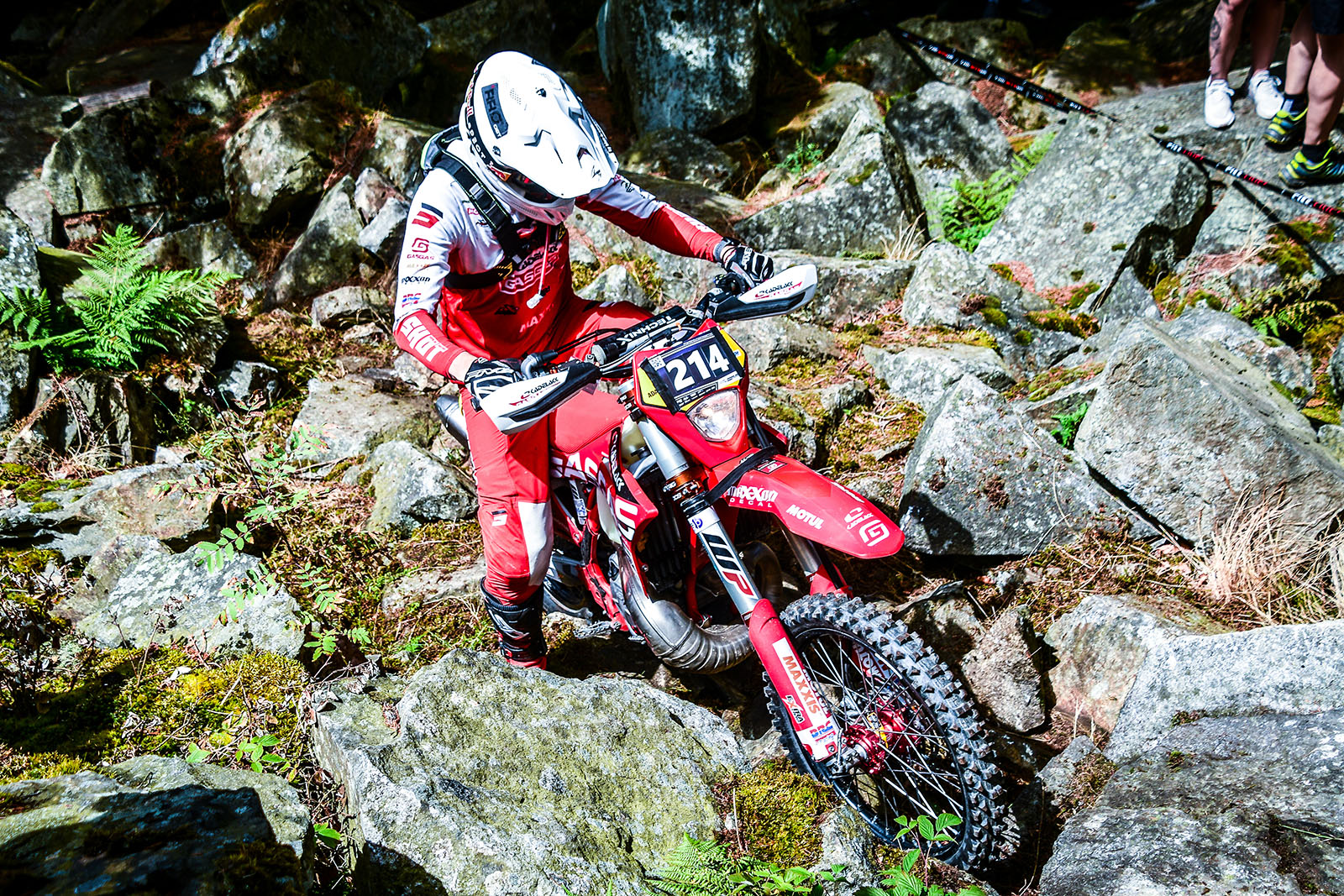 The online registrations for the upcoming races will be opened – Practice with Graham Jarvis 30./31.05.
There is still some time until the series continues in Reisersberg in mid-July. However, registrations will already start next week, beginning with the race in Gefrees. Although this race will take place on August 5th, it has integrated the Hardenduro European Challenge as an additional series. 'To give the riders more time for registration, entries will start on May 31st at 12:00 PM,' says Denis Günther from the HESG organization. As the number of participants is limited, early registration is definitely required."
The race in Gefrees will be held with a predetermined number of laps and checkpoints, just like last year. The MSC Gefrees has incorporated additional sections into the already challenging track, making the 5 laps to be completed once again a great challenge. The riders were already thrilled with the track layout and the terrain in the Fichtelgebirge region last year. As recognition, the race was included in the European Hardenduro Challenge.
Training with Graham Jarvis
For those who are spontaneous, there are still a few limited spots available for off-road training with Graham Jarvis in Gefrees. This training will take place next week on May 30th and 31st. Registrations can be made here: https://jarvissignaturetours.com/tour/training-with-graham-in-gefrees
Reisersberg is also ready for the riders
The MCC Reisersberg is also ready for the riders. The association in the Bavarian Forest has also worked intensively on the track to provide the riders with new experiences. The online registration for this event will start on June 14th at 12:00 PM. The race itself will take place on July 15th and will be the first one after the long spring break. Due to its proximity to Austria and the Czech Republic, this event is traditionally popular among riders from these countries, which will result in reaching the maximum number of participants in Reisersberg.
You can always find the latest information about the DOWATEK HardEnduroSeries Germany on www.hardenduro-germany.de and on social media.
Photos: GrenzNic640