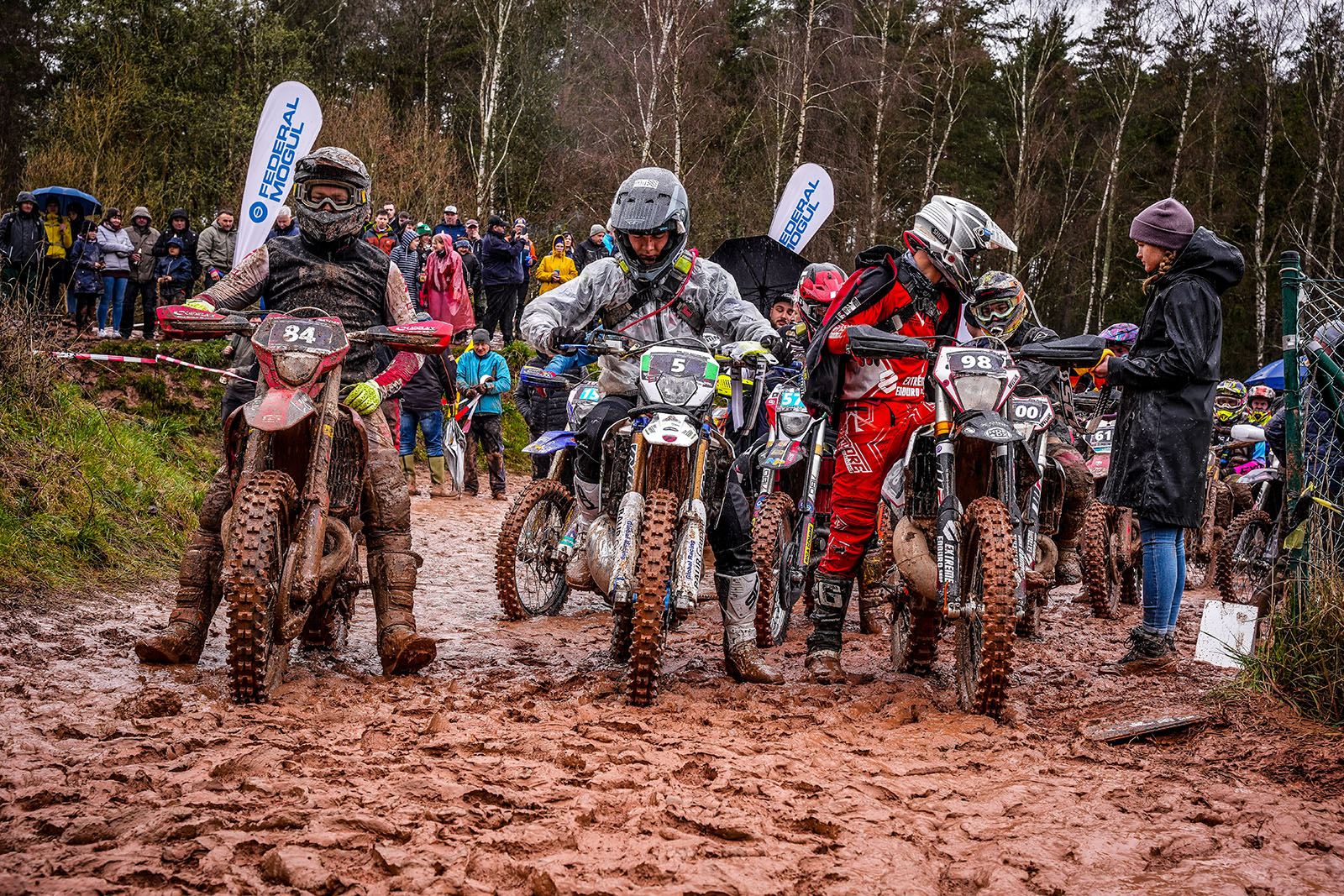 Who goes into the spring break as the table leader?
This weekend marks the start of the third round of the DOWATEK HardEnduroSeries Germany in Reetz. It is the last race of the series before the spring break. After three challenging races, the pilots have certainly earned a bit of a break before the next race in Reisersberg on July 15, 2023.
Before that, however, there is still the third race of the season on the track of the MSC Burg Eisenhardt in Reetz this weekend. Since the final race of last season in early October, the club has carried out some track work. Many heavily used track sections have been newly laid, and around 90 participants can also expect completely new obstacles. Thus, the pilots' fitness should be particularly challenged again. The Prolog Award starts on Saturday at 9 a.m.
It is again completely open who will win this first showdown and race day. Since all top riders are starting again, there are at least 6 candidates for the win. A dark horse could even be Fynn Hannemann. The youngster from the Offroadshop Kölbach Racing Team is currently in excellent form. Last weekend, he won the B championship of the DEM again. On Sunday, it was Arvid Meyer who took the win in this category, while Hannemann still finished third despite a broken gearbox. Hannemann and Meyer should therefore be well equipped for the slightly faster and sandy track in Reetz.
So far, Lenny Geretzky and Milan Schmüser have each won one race in this HESG season. However, due to strong prologue performances, Marc Wulf is currently leading the table. Wulf is of course also a contender for the win, just like Geretzky and Schmüser.
Already more than 90 participants have registered for the race in Reetz, which is a significant increase compared to previous years.
Registrations are still possible here: https://www.hardenduro-germany.de/registration-4-reetzer-hardenduro-06-05-2023/
Current information about the DOWATEK HardEnduroSeries Germany can always be found on www.hardenduro-germany.de and on social media.
Photos: Michel238pic/Michel Kuchel, GrenzNic640