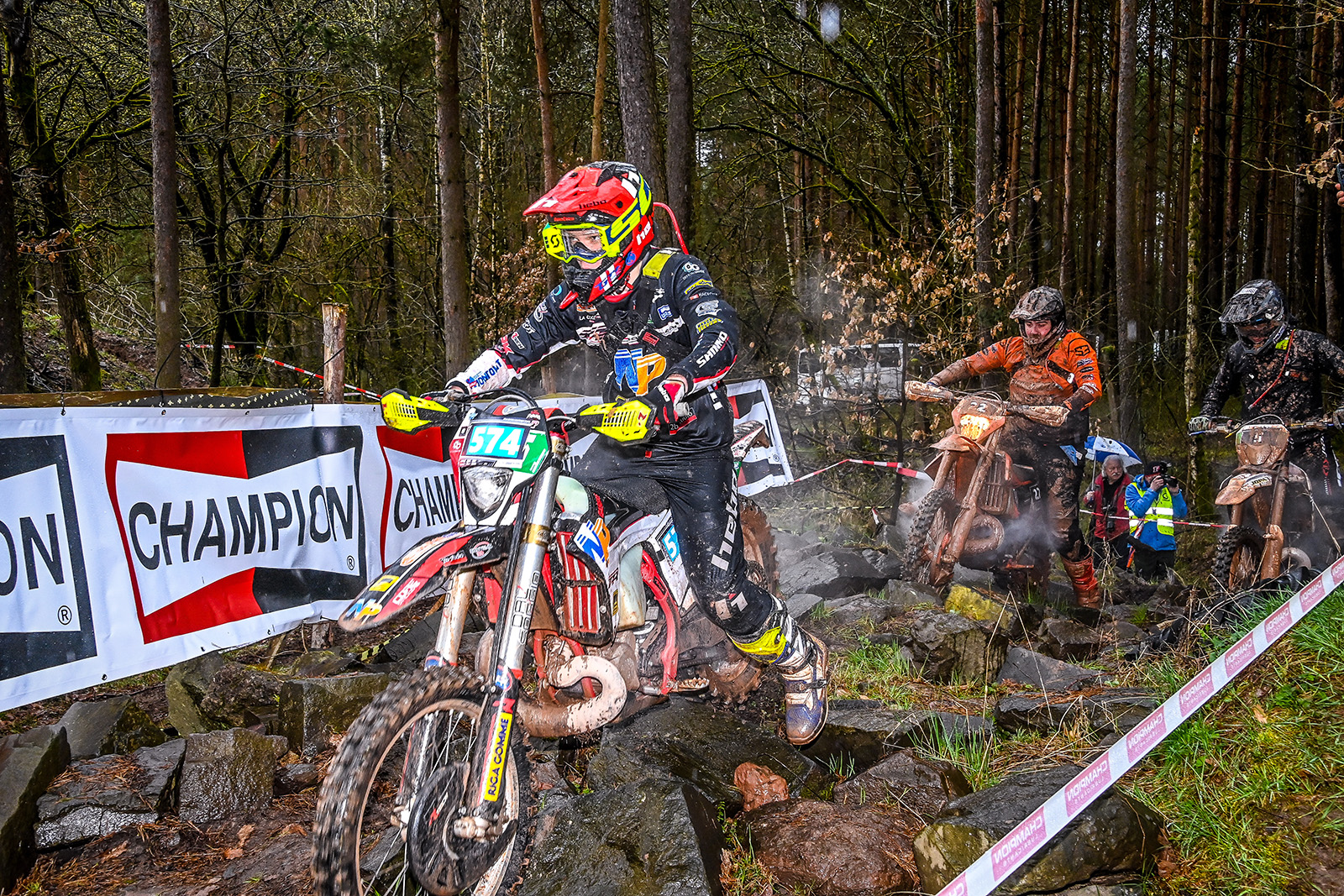 A mammoth event in Crimmitschau is just around the corner
After the season opener in Neuhaus-Schierschnitz, the DOWATEK HardEnduroSeries Germany heads to Crimmitschau this weekend (22nd/23rd April 2023). The HET Reinsdorf is now back in full swing after the COVID-19 crisis and has also moved the event back to April. In addition to the HESG, the drivers of the Saxon Offroad Cup will also start in Crimmitschau on Saturday.
In the evening of Saturday (8:30 PM), there will also be a completely new event called Nachtenduro (Night Enduro).
For this reason, there are some things to consider for the series riders. For the first time, the Prolog Award will take place on Saturday evening. Starting from 6:00 PM, the riders will compete for the lineup for the group races on Sunday morning.
However, the HESG Kids of the 50cc and 65cc classes will kick off the Sunday race day at 9:15 AM. Over 10 kids will start, which is a significant increase compared to previous years. The kids also hope to have the opportunity to hold 2 races this time, as it was not possible due to the muddy conditions at the season opener in Neuhaus-Schierschnitz.
The HESG will hold the two group races over a duration of 80 minutes + 1 lap. The final, which will start at 2:45 PM, is also set for the same duration.
Who will win in Crimmitschau?
The big question is whether Lenny Geretzky can repeat his victory from Neuhaus-Schierschnitz, or if another pilot will claim their first win of the season. There are many contenders, as at the season opener, 6 riders were neck-and-neck. With hopefully drier conditions, the outcome is uncertain. Over 200 riders from 7 European countries will be competing, providing fans with another unforgettable race day.
For up-to-date information on the DOWATEK HardEnduroSeries Germany, please visit www.hardenduro-germany.de and follow their social media channels.
Foto: Uwe Ficker