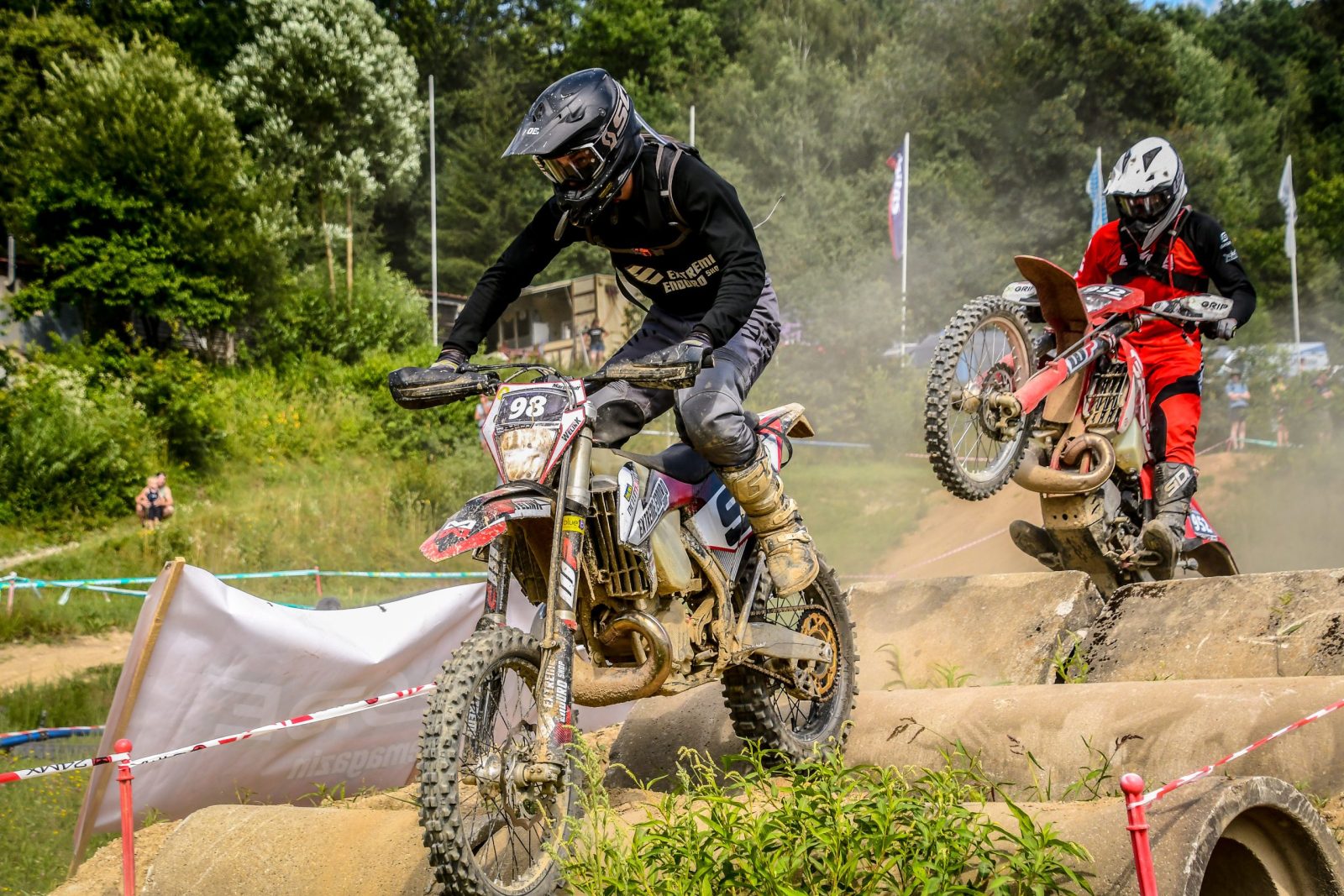 The field of riders in the DOWATEK HardEnduroSeries Germany is filling up - Online registration for the season opener starting in mid-February
The list of registered participants for the 2023 season of the DOWATEK HardEnduroSeries Germany is gradually filling up. So far, around 200 riders have registered, mostly from Bavaria and Saxony. These two states also make up the largest part of the 8 events in the 2023 season. Along with the national participants, there will also be some riders from neighboring European countries.
Denis Günther, a representative of the series organization, is satisfied: "We are still on track and can look forward to an exciting 2023 season with many exciting races."
An updated list of participants can be found here: https://bit.ly/3Jg9q80
Registration for the series is still possible under this link: https://bit.ly/3wzzmUd
In recent years, registration had to be closed prematurely due to high interest. It is also possible that registration will have to be closed early this season if interest remains high.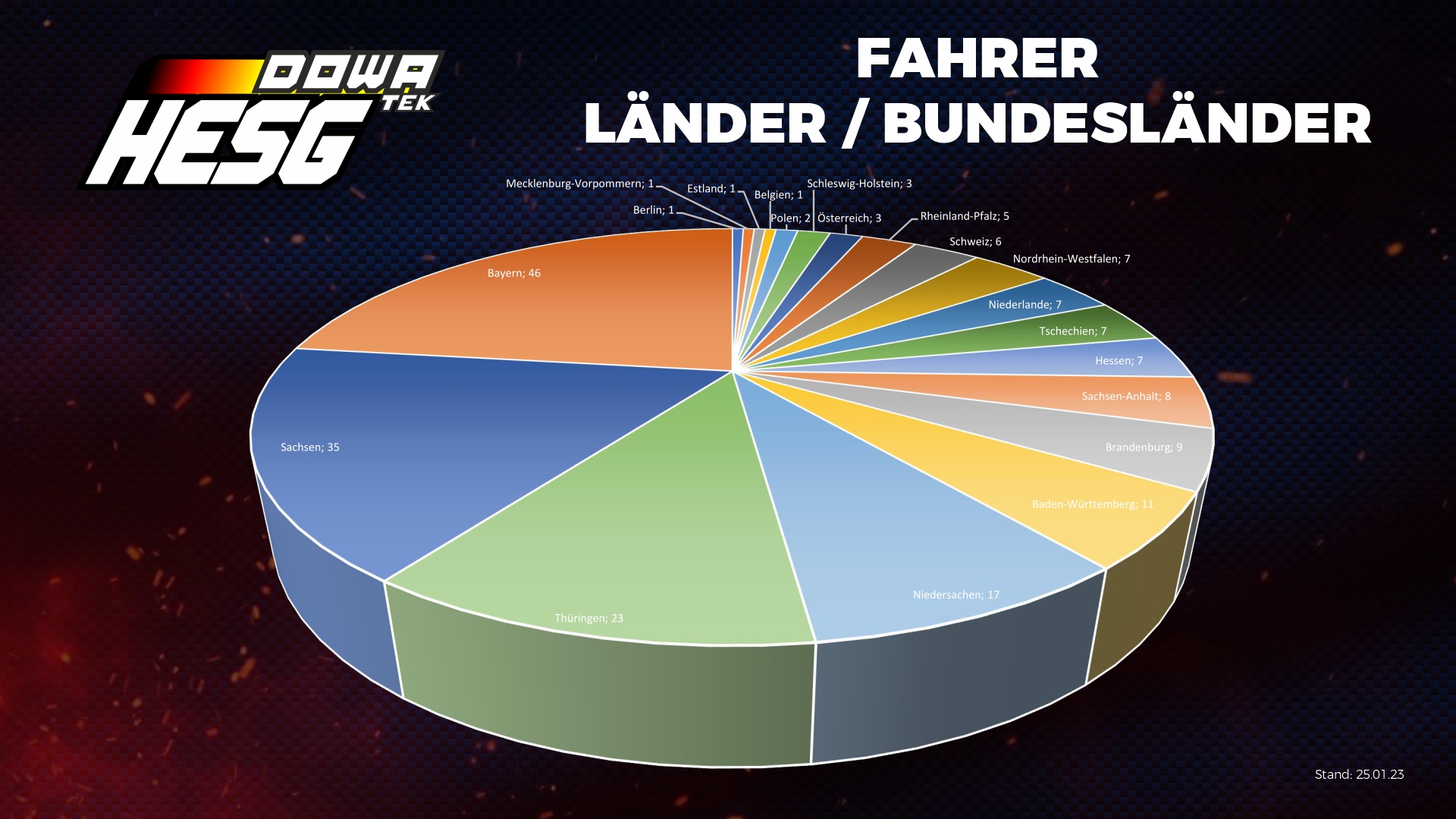 Online registration for Neuhaus-Schierschnitz begins on February 22nd.
The first race of the DOWATEK HardEnduroSeries Germany, the Champion Hardenduro Challenge, is approaching in Neuhaus-Schierschnitz, despite current winter conditions in southern Thuringia. On April 1st, 2023, the series will mark its 25th race since its debut in 2018. Online registration for this event will open on February 22nd, 2023 at 12:00 PM. Alongside regular classes, there will also be a race for the HESG Kids Championship in Neuhaus-Schierschnitz.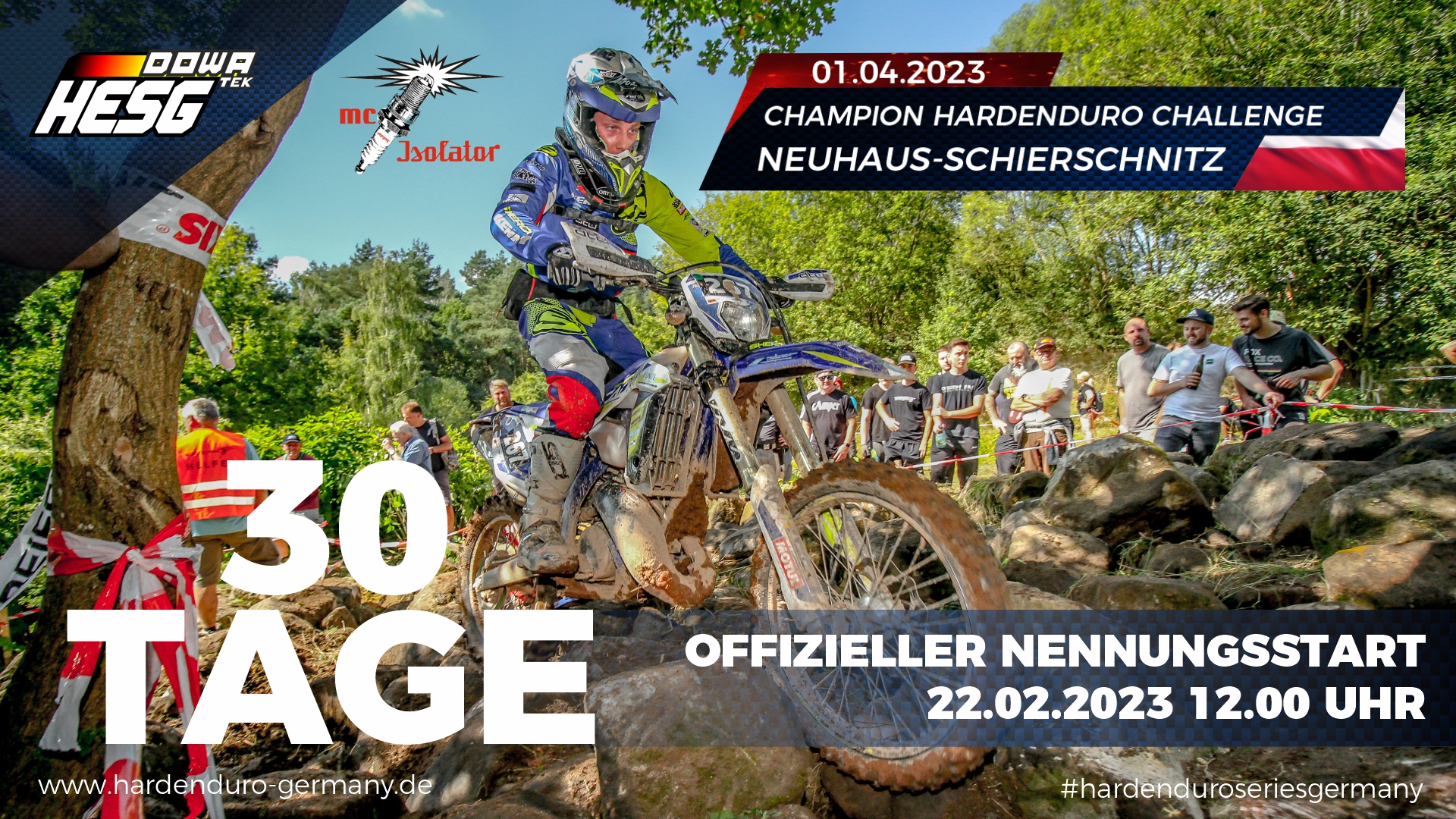 Gibson Tyres remains the exclusive tire partner
Gibson Tyres will continue to be the exclusive tire partner of the DOWATEK HardEnduroSeries Germany in 2023. Limited quantities of tires will be available for purchase at HESG shop during the events this year.
New this year is Champion Lubricants joining the series as a partner. The lubricant company will also provide some awards for the drivers at the end of the season.
Up-to-date information about the DOWATEK HardEnduroSeries Germany can always be found on www.hardenduro-germany.de and on social media.
Photo: GrenzNic640, TK420