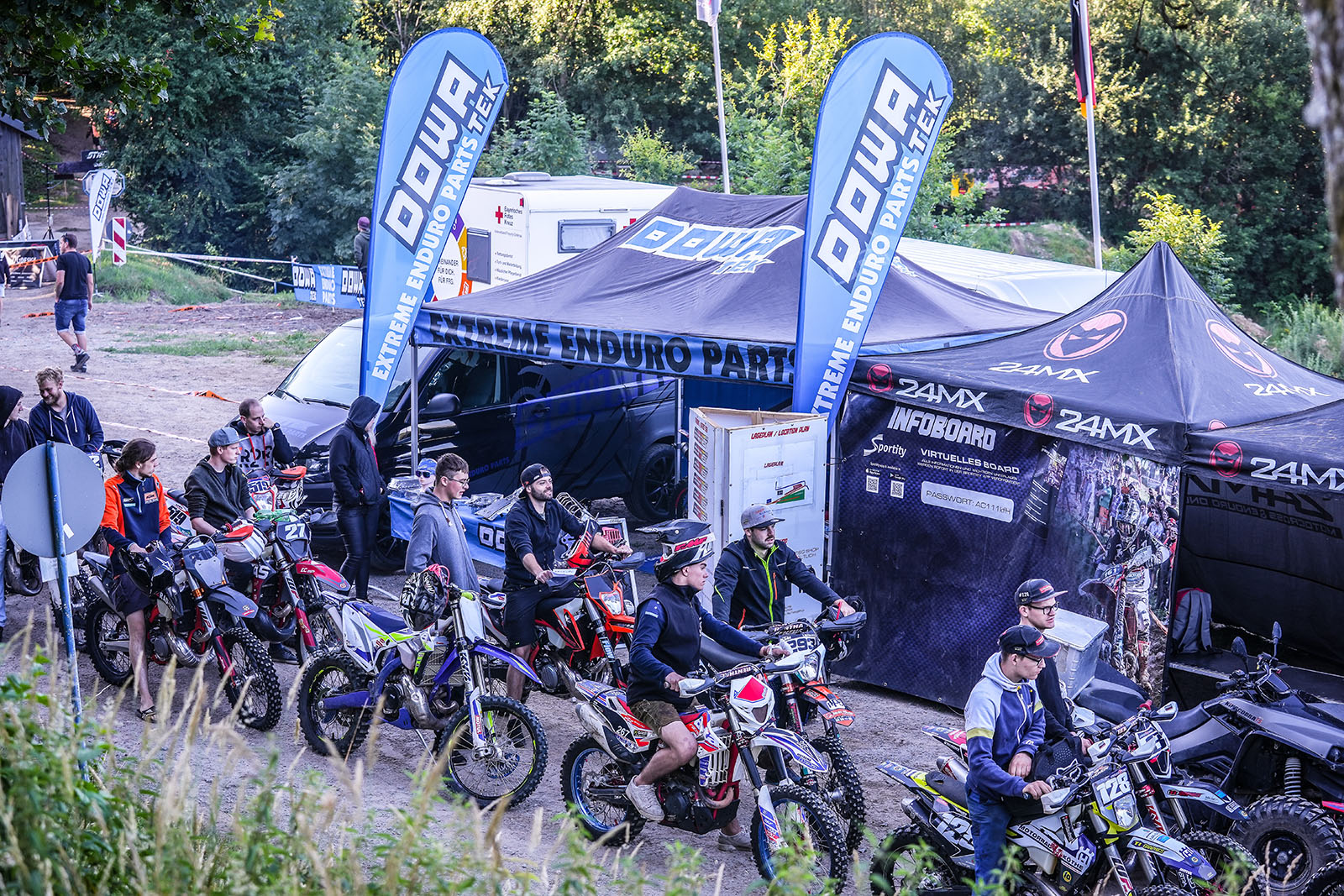 The first important date of the DOWATEK HardEnduroSeries Germany is now closer - Series registration from 01.01.23 12.00 noon
The year 2022 is coming to an end, but before there is an important date right at the beginning of the new year, we first have to say thank you. The series organisation of the DOWATEK HardEnduroSeries Germany would like to use the Best Of Video of the 2022 season to thank all the sponsors, partners, all the clubs that were responsible for organising the event and who once again did a fantastic job, and of course the countless riders and fans for their active participation.
The video is available from 29.12.22 17:00 at the following link: https://youtu.be/C1z3R2NqVrg
Registration starts on New Year's Day
On New Year's Day, registration for the 2023 season will start at noon (01.01.23 12.00 hrs).
Those who want to secure their desired start number should hurry, because experience has shown that in recent years 100 start places were already taken on the first day.
The standard registration is available this year for 35.00 Euros. Due to the large number of participants last year, there is now also a gold registration, which is limited to 30 starting places and offers the possibility of registration until the official closing date of the races, even with a full field of participants.
All registered riders pay a lower entry fee for the races, in contrast to the guest riders.
Registration for the electric class HESG-E and the HESG Kids will also be open.
The 50/65cc Kids will have 2 heats of 15min each per race day for the first time in 2023. The 85cc kids will start in a group race over a classification time of 30 minutes.
The registration form will be available at www.hardenduro-germany.de.
Up-to-date information on the Dowatek HardEnduroSeries Germany can always be found at www.hardenduro-germany.de and on the social media channels.
Photo: Michel238pic