Record number of participants in Crimmitschau - winter sports stars make their debut in the series - Entries still possible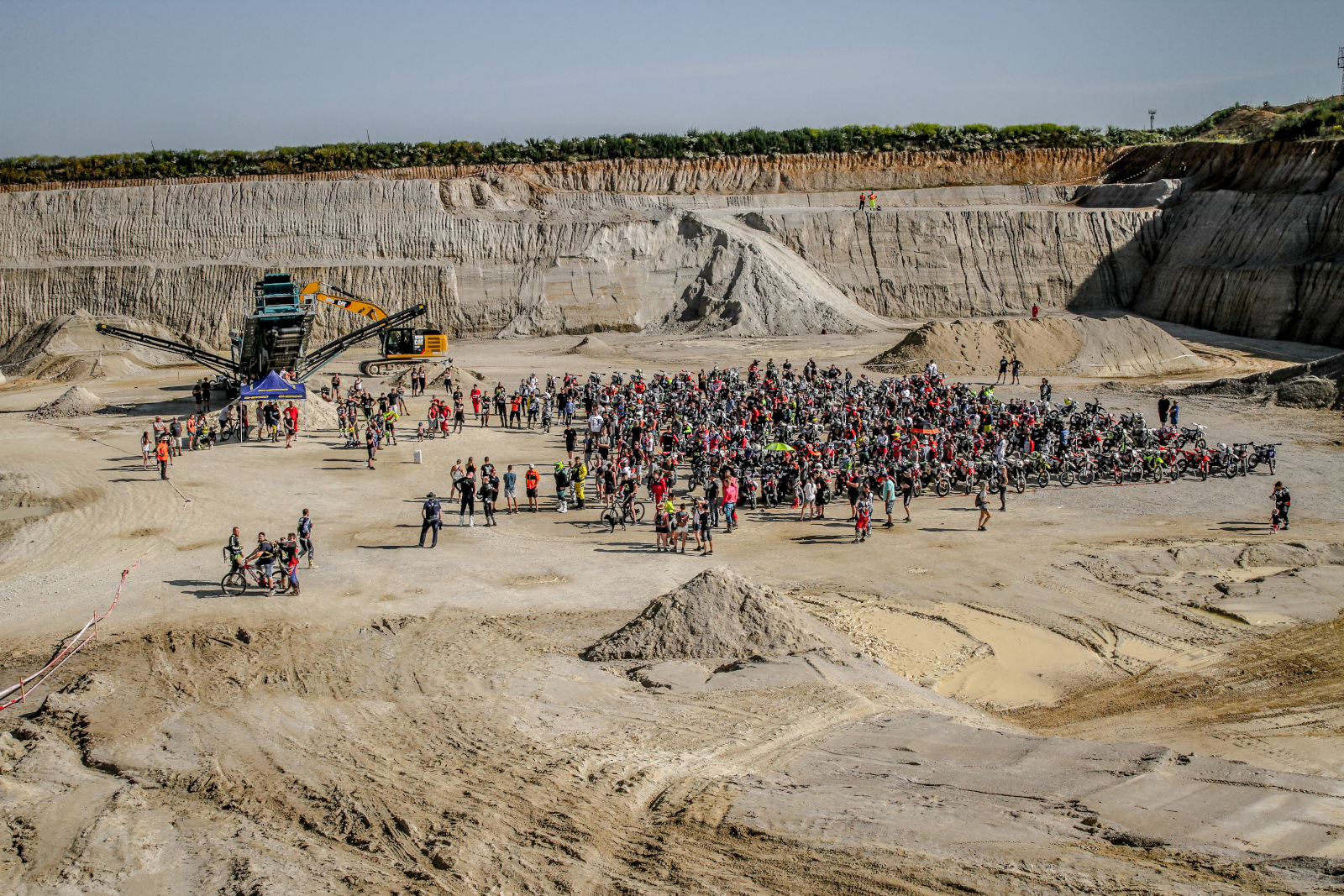 Online entries for the two opening races of the DOWATEK HardEnduroSeries Germany in Crimmitschau and Hamma have started with many positive news. You can still register for both events (Crimmitschau 22.05., Hamma 28.05.) at www.hardenduro-germany.de.
It became clear early on that there would be a new record number of participants in Crimmitschau. In the meantime, more than 200 registrations have been received for the race on 22 May. The series management around Denis Günther sees several reasons for this: "First of all, we would like to thank everyone for the great interest, both in Crimmitschau and in Hamma we are very satisfied with the registrations so far. This shows that everyone was waiting for the end of the Corona restrictions, now the enthusiasm for enduro racing is back, which benefits everyone involved.
Our two new classifications for the ladies and amateurs have also been very well received, which means we have some newcomers who want to try it for the first time."
The end of the Corona measures can also be seen in the international starting field, which is growing again; in Crimmitschau, participants from 7 European countries have entered. At the top, almost all the riders from last year have registered so far, so there will already be the first test of strength between the established HESG riders and newcomer Robert Riedel in the Gibson Tyretech Prolog Award. The former German Enduro Champion in the E1 class from Rüdersdorf is registered as a newcomer to the HESG and could already cause the first surprise in the Gibson Tyretech Prolog Award.
Winter athletes make their debut in the series
With Michael Rösch and Paul Krenz, two successful winter sports stars are in the HESG field of riders for the first time. Rösch, who won gold with the biathlon relay team at the 2006 Olympic Games in Italy, really became aware of enduro racing at the Superenduro in Riesa. Shortly after that, the contact to the series management and the participation in Crimmitschau was fixed.
Rösch will also take part in the autograph session on race day, which will certainly give some winter sports fans the opportunity to get an autograph.
Paul Krenz is the second winter sportsman who will now try his hand on studded tyres. He has already taken part in several enduro races and is therefore perhaps the favourite in the duel between the two winter sportsmen. Krenz is active in bobsleighing and has already won several medals there.
All further information and the link for registration can be found on the HESG website.
Crimmitschau: https://bit.ly/3shyIJF
Hamma: https://bit.ly/3vgo1Zv
Further information is always available at www.hardenduro-germany.de/en .
Photo: TK420 / Toni Keller