The season is also getting closer in the DOWATEK HardEnduroSeries Germany - Some innovations decided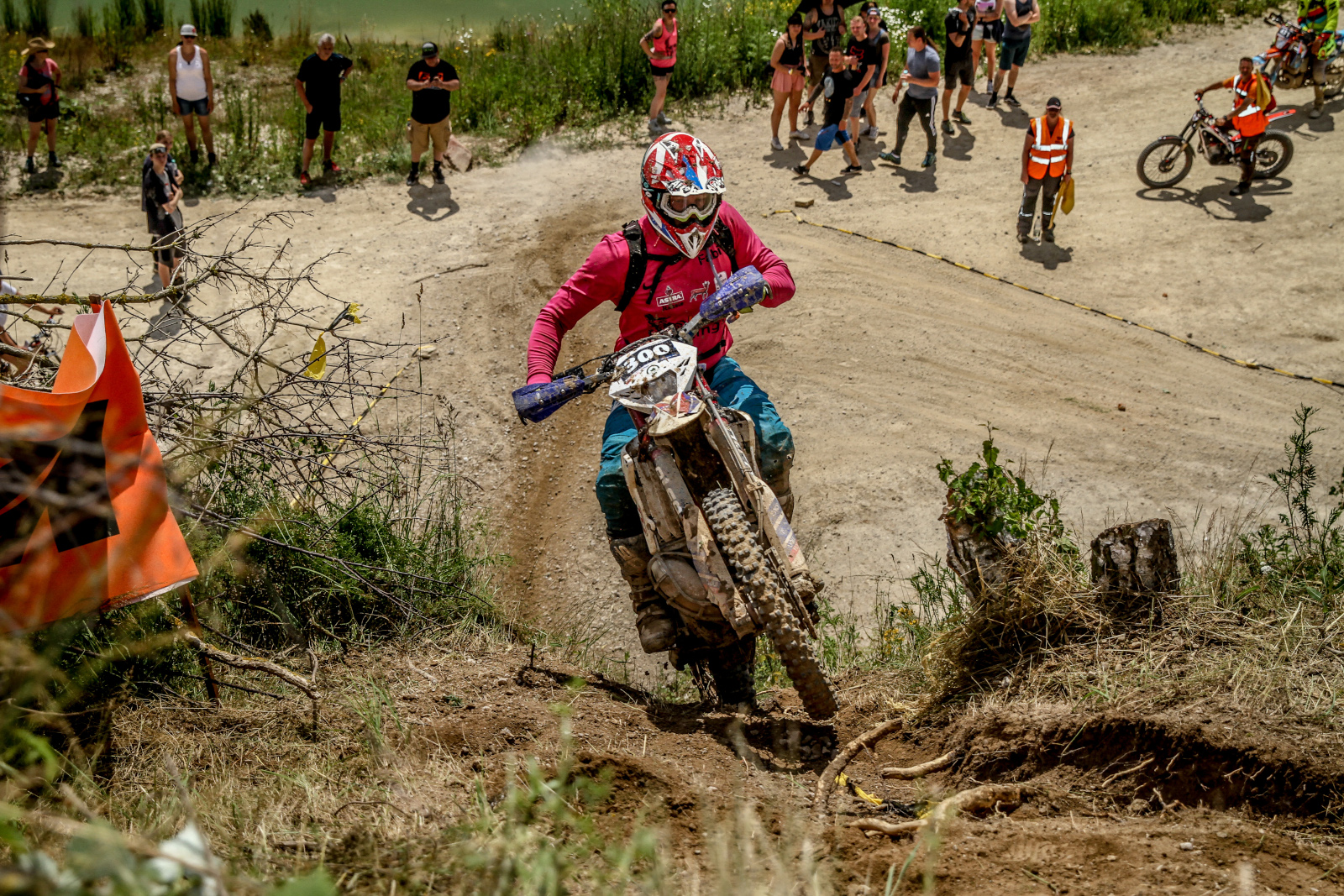 So slowly begins for the participants and organizers the hot phase, in just under 2 months at the traditional venue in Crimmitschau on 22.05. starts the season of the DOWATEK HardEnduroSeries Germany. Already for the third time, the HET Reinsdorf hosts the season opener not far from the West Saxon city.
As a first date, all should remember the 18.04. 12.00 clock, because then begins the online registration at www.hardenduro-germany.de for this opening race, which again has a lot of program points ready. In addition to the main day on Sunday with the HESG Run and HESG Kids, there will be a Superenduro on Saturday evening, as already in 2019. This will take place on a new area, which will also be more visible to the fans. Around 40 riders will be eligible to start, registration for this will also start on 18.04. If all the Corona rules allow it, which is what it looks like at the moment, the music friend "Hauer" will get the marquee in the right mood again afterwards.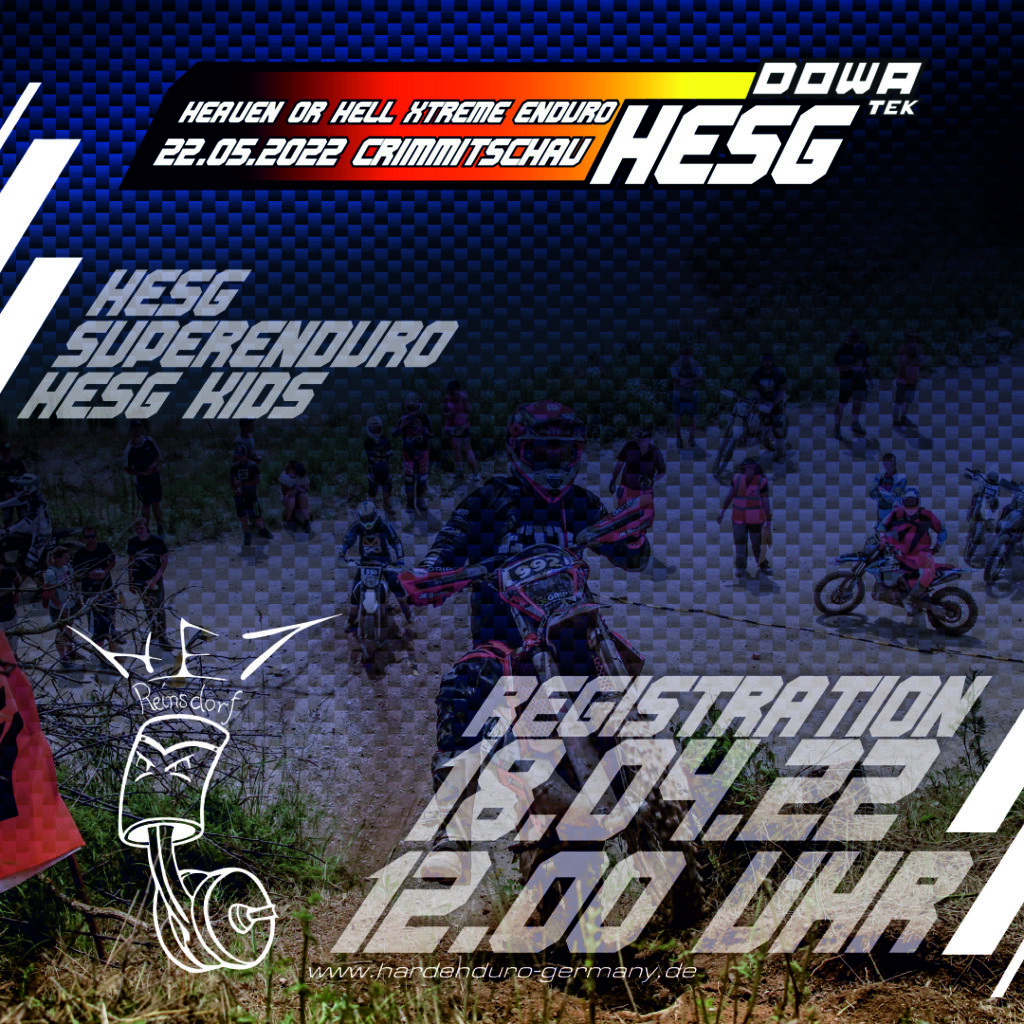 Also in Hamma full program
One week after the season opener it goes on 28.05. directly to the North Thuringian Hamma (online registration from 26.04.) After two cancellations one hopes there in the third attempt finally again a run to the Premium Hardenduroserie of Germany to be able to carry out. In 2019, when the race was last held, the MSC Hamma shone with an excellent round, which was well received by fans and riders alike.
For the return at this venue, there is directly a full schedule, because when the engines of the HESG go out on Saturday, the track is converted directly for Sunday. Then the ADAC Hessen-Thuringia Enduro Youth Cup will start. Thus, the kids even have the chance to start on 2 days both at the HESG Kids on Saturday and in the Youth Cup on Sunday.
A hobby race rounds off the program on this second day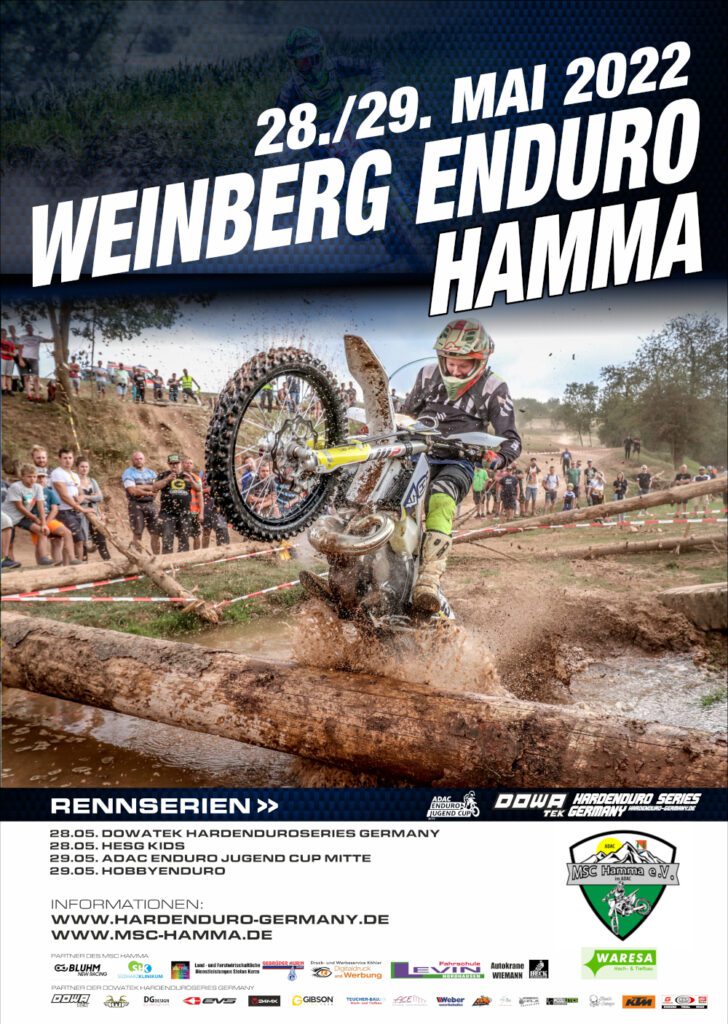 New classification for ladies
Since for the DOWATEK HardEnduroSeries Germany meanwhile 7 ladies have registered, a separate ladies classification was created at short notice. The girls will run their race in the first group race, should they qualify for the final, they may of course still participate there. The races in Crimmitschau, Hamma, Reisersberg and Reetz will be included in the ranking.
Further information is always available at www.hardenduro-germany.de.
Photo: TK420 / Toni Keller