The MAXXIS HardEnduroSeries Germany sets the agenda for 2022 with a new amateur class - 2021 season finale is coming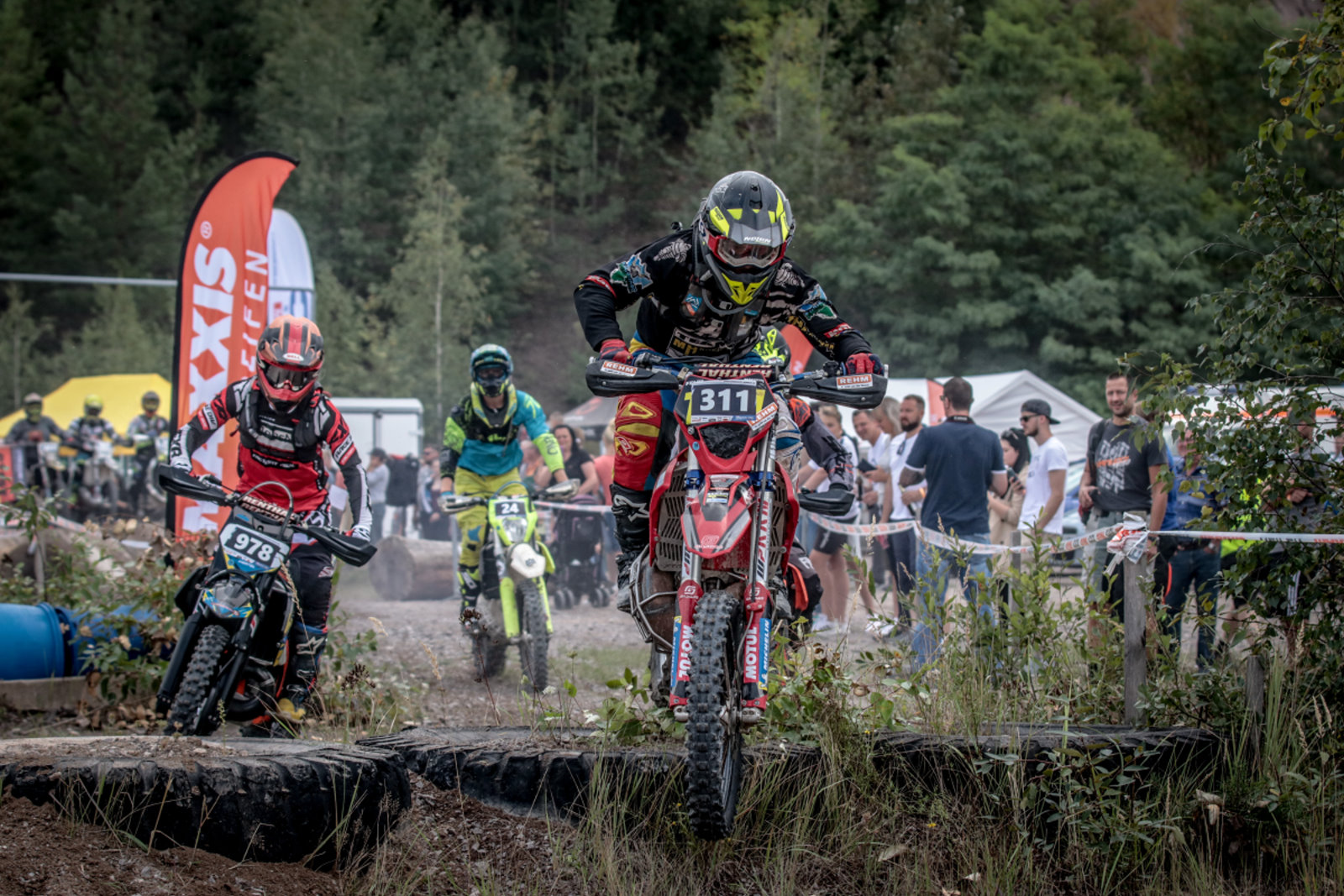 The MAXXIS HardEnduroSeries Germany tries to develop further every season, which is why they have now already taken a look at the new year 3 races before the end of the 2021 season.
"First of all, we are happy that we have already been able to hold 4 season races this year despite the still existing pandemic situation. For this, we would also like to thank all the clubs who are also doing everything they can to organise a complete championship. However, we are also looking ahead to the 2022 season, where we naturally want to develop a little further. In addition to the existing classes, there will therefore be an amateur class for hobby riders in 2022. This class is intended for newcomers to Hardenduro, or riders who have not yet had any notable successes," says Denis Günther, who is hoping for a new upswing with the new class.
A system for classifying riders will be developed in the next few weeks, which will also take into account results in other races and series. The aim is to create a balanced class in which new riders will also have a chance to finish on the podium. Of course, the overall standings, senior and junior classes will remain unchanged.
Season finale promises excitement
There are 3 races left in the 2021 season. The first race will be at Reetz (02.10.) next weekend and at Quadpoint Schwepnitz (09.10.) the following weekend. Both clubs have put a lot of work into the track and will present new sections.
Online entries are still possible for both races. There will be separate award ceremonies for guest riders.
Online Entry Reetz: www.hardenduro-germany.de/registration-2-reetzer-hardenduro-02-10-2021-overview/
Online Entry Schwepnitz: www.hardenduro-germany.de/registration-isegrim-enduro-2021-overview/
Information on the Maxxis HardEnduroSeries Germany is available at any time at www.hardenduro-germany.de.
Photo: Tk420 / Toni Keller