Anniversary this weekend in Neuhaus-Schierschnitz - excitement guaranteed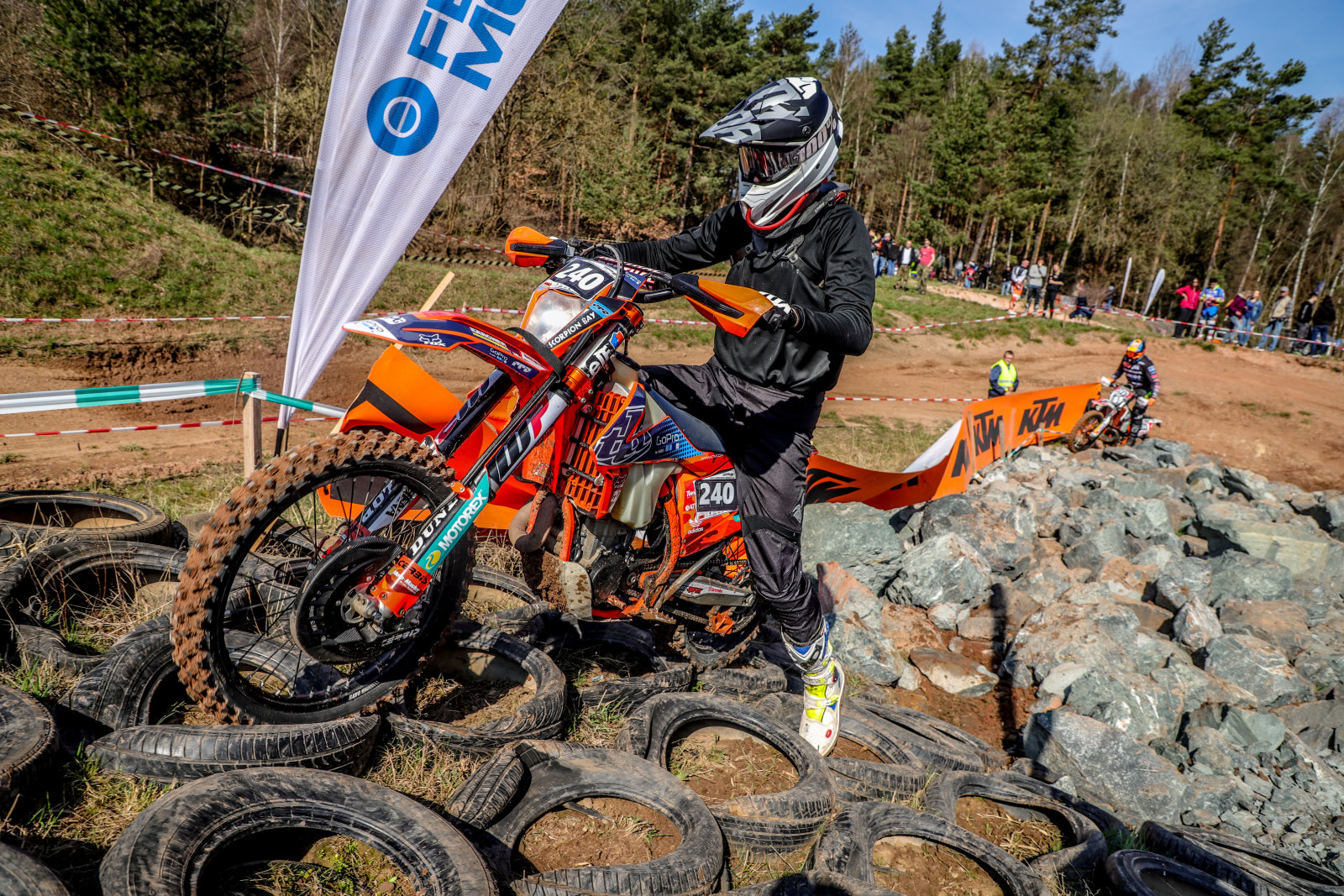 The MAXXIS HardEnduroSeries Germany is expecting an exciting event in Neuhaus-Schierschnitz next Saturday (04.09.21). At the same time, it is a small anniversary, as the now fifteenth event of the series will be held in southern Thuringia. The premiere was celebrated on 21.04.2018 in Crimmitschau, Neuhaus-Schierschnitz formed the second round of the season at that time. Since then, the MC Isolator Neuhaus-Schierschnitz has also been a fixed point in the calendar of the series, again this year after the Corona-related cancellation in 2020.
The compact terrain is particularly special, where the spectators can quickly reach all the spectacular sections. This will also be the case on Saturday, as the MC Isolator has come up with some new ideas. A bottleneck from the 2019 season was removed, as the water hole had attracted some criticism.
From a sporting point of view, everything is looking at Leon Hentschel. Can the North German get his third win of the season? His two strongest competitors will be absent in southern Thuringia, as Tim Apolle is currently competing at the SixDays in Italy and Marc Wulf is competing at the Drapak Rodeo in the Czech Republic. Mirko Fabera, on the other hand, is back and will certainly have something to say about the victory, after all, he was the closest pursuer of the top trio in the 2019 season.
All eyes will also be on the junior standings, where Paul-Erik Huster and Louis Richter are tied for second place, which is particularly important as current leader Milan Schmüser will be out for the rest of the season after a crash at the German Enduro Championship race in Meltewitz.
Extensive coverage planned from Neuhaus-Schierschnitz
The race day on 04.09.21 will start at 09.00 am with the prologue. The group races will start at 11.00 a.m. and the finals will be held at 3.45 p.m. over 60 minutes.
Also at the start will be the HESG Kids, who will hold 2 separate heats over 15 minutes each (50cc 10.20 am, 65cc 3.00 pm). The race day can also be followed at home. On Friday, there will be the first live feed from the track starting at about 6.00 pm. On Saturday, two more live broadcasts will follow, with the final being broadcast in its entirety on the series' Facebook page from 3.35 pm. (www.facebook.com/hardenduroseriesgermany)
Information about the Maxxis HardEnduroSeries Germany is available at any time at www.hardenduro-germany.de.
Picture: Tobis Fotografie / Tobias Kuhnig