Tim Apolle is the first winner of the season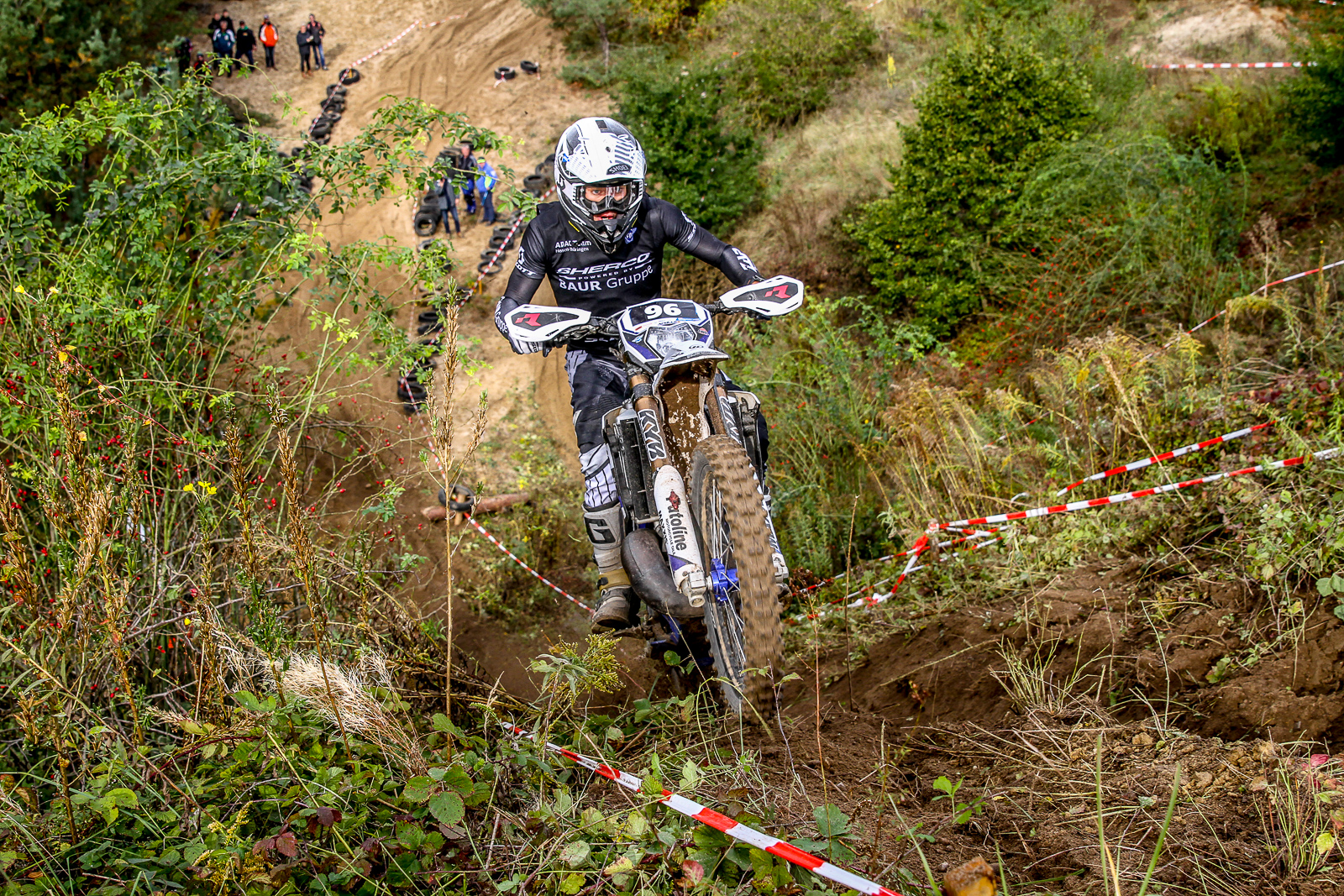 Exactly 357 days after the final in Schwepnitz 2019, the MAXXIS HardEnduroSeries Germany 2020/2021 finally kicked off on 10.10.2020 in Reetz, Brandenburg. The HESG organisation had decided early on to move the season into the winter months. Due to the uncertain situation this was probably the right decision.
Nevertheless, the series will probably take place without international riders in this new season, because the travel restrictions are too big hurdles for the Enduro riders.
Prolog
The first surprise came right at the beginning in the prologue. Kevin Gallas, who started as one of the favourites, lost control of his Husqvarna in a narrow section of woodland and thus lost valuable time. This should also have been a decisive scene for the rest of the race day, as it turned out later. With 27th place he thus started in the midfield of the sprint enduro. Tim Apolle set the best time in the prologue with a 2 second lead, followed by Milan Schmüser. 3rd place went to Paul-Erik Huster which meant that 2 junior riders started the day in the top 3.
Results: https://bit.ly/3djtOD5   
Sprint enduro
For the first time in the MAXXIS HardEnduroSeries a mode with a sprint enduro was held. The participants were sent on the lap in groups of four where 30 minutes target time was set. There was excitement right from the start at some spectacular obstacles. From round 2 on there were some more sand uphill sections which also led to some crashes and several attempts. After each lap the paddock could be approached for a service time before the extreme test took place.
Due to his problems in the prologue Kevin Gallas had to fight with slower riders in every test. Only towards the end of the day did his tests become faster, which enabled him to move up to 3rd place in the final extreme test with his personal best time. The victory went to Tim Apolle, which enabled him to celebrate his first success ever in the series. Youngster Milan Schmüser presented himself just as successful on the 2nd place and with that his first podium place in the championship ranking as well as the victory in the juniors.
In the seniors, local hero Patrick Spingat won ahead of Thomas Eleser and Marcel Gebhardt.
Results: https://bit.ly/30VTaln  
The next run of the MAXXIS HardEnduroSeries Germany is scheduled for 24.10.2020 in Neuhaus-Schierschnitz.
Further information on the MAXXIS HardEnduroSeries Germany is always up-to-date and can be found at www.hardenduro-germany.de.
Foto: TK420 / Toni Keller