Entry start for the Isegrim Enduro on 01 October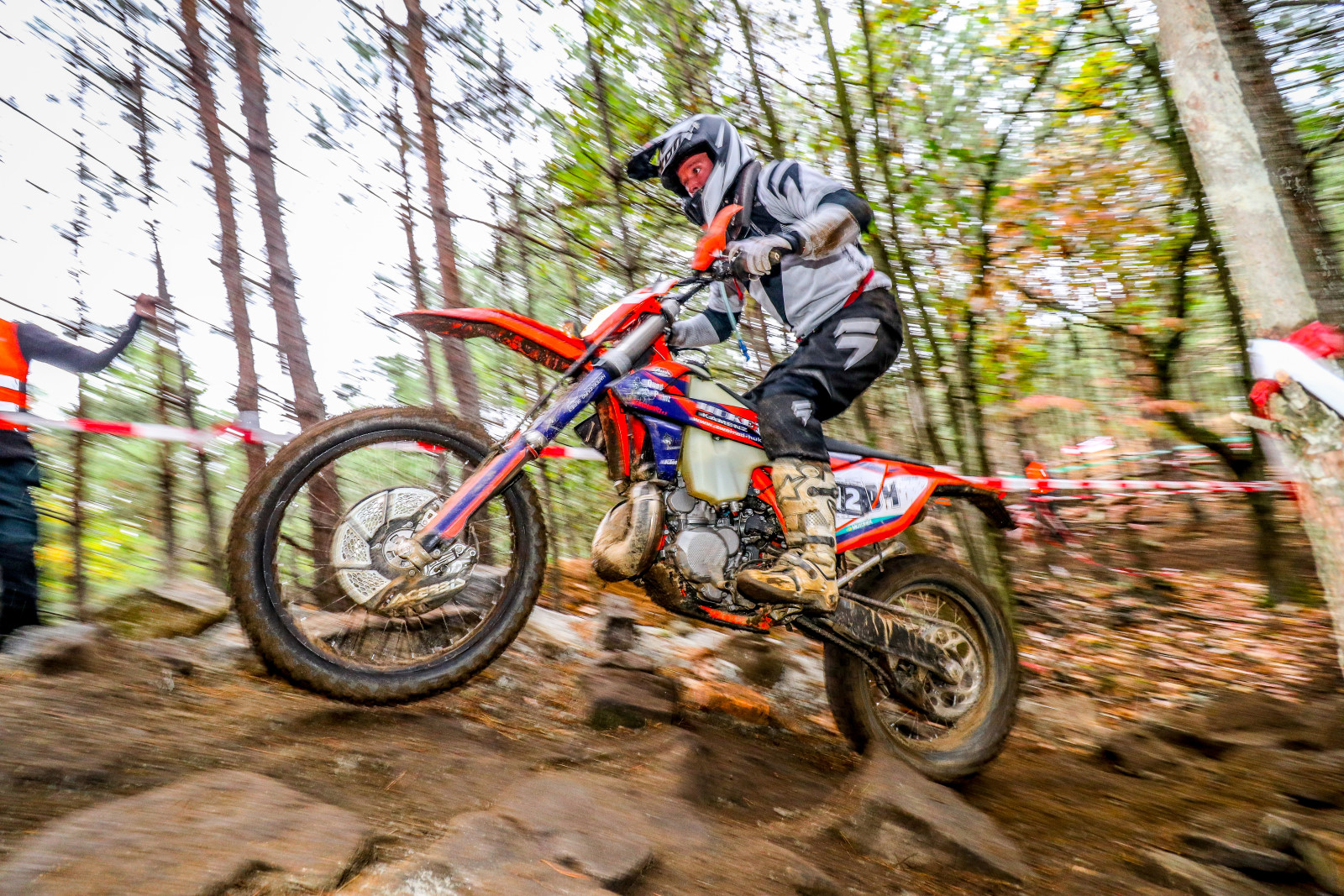 The MAXXIS HardEnduroSeries Germany winter season is picking up speed. Tomorrow Thursday (01.10. 12.00 ) starts the online entry at www.hardenduro-germany.de for the race in Schwepnitz, which will take place on 31.10.
Denis Günther from the series organisation says: "In normal times the entries always start 2 months before the respective race date. Due to the still unclear situation, however, this is not possible. Like everyone else, we have to drive on sight and try to make everything as short time as possible. Nevertheless, the preparation time should be sufficient, as we now have a certain routine in the process.
Due to the special circumstances, however, there will be some changes in the race schedule. Unfortunately, not all the space is available, which means that the mode changes more in the direction of Superenduro. 100 starting places are available, whereby the online entry is initially only open to registered riders of the series. Should there still be enough places available 7 days before the closing date for entries, registration for guests will still be possible.
In the meantime, the event has also been approved by the authorities and spectators are also allowed to visit the track with reservation. The registration for spectators is handled by a ticket system, the link will also be published in the series media in the next few days.
Until 01.10. registration for the race in Reetz (10.10.2020) is still possible: https://www.hardenduro-germany.de/onlinenennung-1-reetzer-hardenduro-10-10-2020/
Further information on the MAXXIS HardEnduroSeries Germany is always up-to-date at www.hardenduro-germany.de.
Calendar MAXXIS HardEnduroSeries Germany 2020 / 2021
10.10. 1. Reetzer Hardenduro
24.10. Tenneco Extreme Enduro Neuhaus-Schierschnitz
31.10. Isegrim Enduro Schwepnitz
March 21 Weinberg Enduro Hamma
17.04. 1. Hardenduro im Hexenkessel Reisersberg
May 21 Heaven or Hell Xtreme Enduro Crimmitschau
Foto: TK420 / Toni Keller