The third HESG Talk with Einar Meyer and Moduletics live on 10.05. at 6.00 pm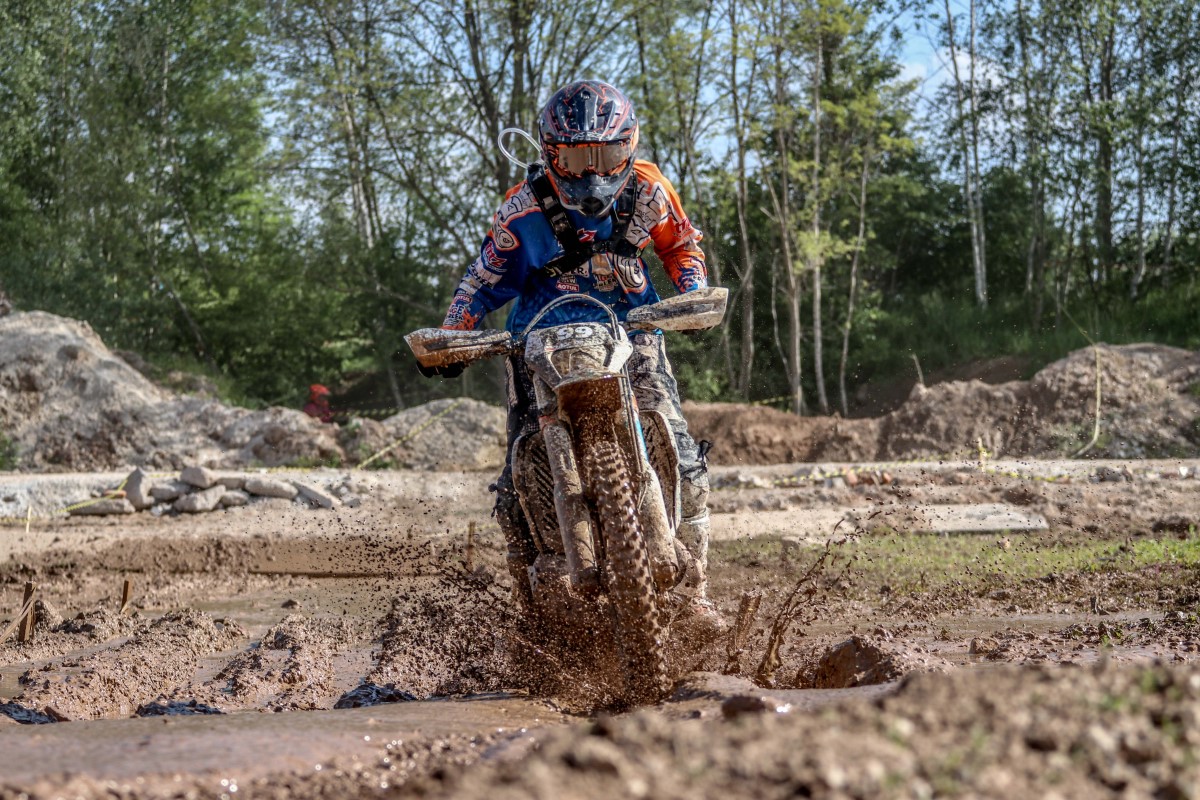 Even though everything is looking towards Berlin today, as the German Chancellor's Office decides the new rules for the next weeks, the MAXXIS HardEnduroSeries Germany is also looking ahead. In order to give an up-to-date overview, there will be another HESG Talk next Sunday (10.05. 6.00 pm).
"We want to present 3 models how the series will continue. There are some good approaches where we hope that the best possible solution can be realized. Therefore, I would like to advise everyone to visit our Youtube channel next Sunday.
In addition, we welcome Einar Meyer in the Talk, he is one of our series juniors and will talk about the first two years. Moritz Dudeck from Moduletics will also be a guest, he will tell us how the riders can best prepare themselves in the current difficult times", Denis Günther describes next Sunday.
Moduletics is a young company which has been one of the series partners of the MAXXIS HardEnduroSeries Germany since this year and provides training plans and nutrition tips for athletes. Further information can be found in advance at www.moduletics.de.
Series commentator Anton Bartel also leads through the third talk.
The episode will be broadcast on Sunday 10.05.2020 from 6.00 pm on the seriesyoutube channel ( https://www.youtube.com/c/hardenduroseriesgermany ).
The direct link will be published promptly in the social media of the HESG.
The last two talks can also be watched again on the channel.
Further information about the MAXXIS HardEnduroSeries Germany is always up to date at www.hardenduro-germany.de.
Fotos: TK420 / Toni Keller