Visitor record at the Sachsenkrad and the MAXXIS HardEnduroSeries Germany was in the middle of the event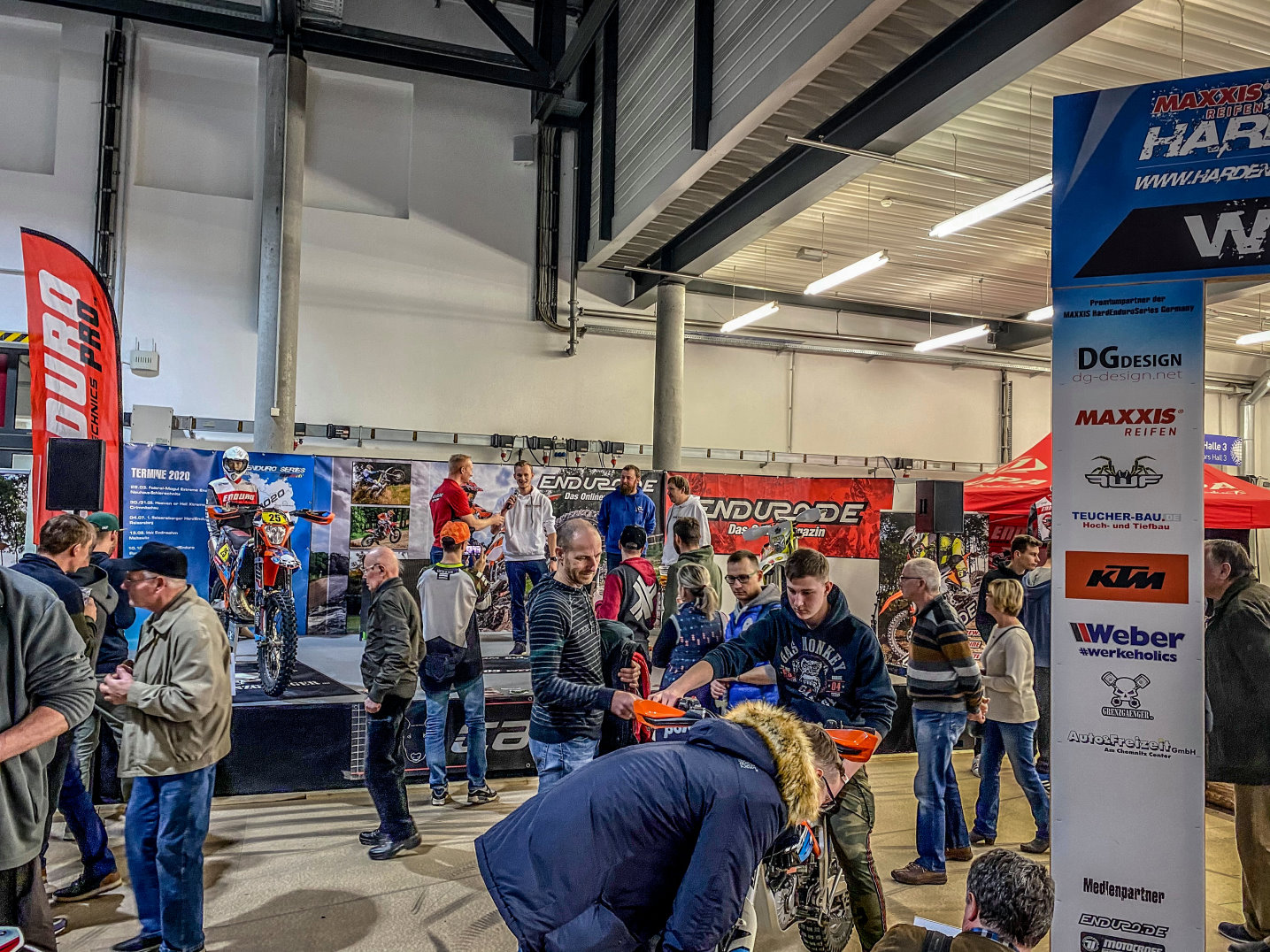 26000 visitors at Sachsenkrad Dresden also visited the stand of MAXXIS HardEnduroSeries Germany
Even though there does not seem to be a real winter in Germany any more, the season kicked off once again with the Sachsenkrad fair in the Dresden exhibition halls. The HESG presented itself for the third time to a large audience at the Ostra grounds. Some guests of the series were invited for interviews. Among them were the series riders Kenny Lötzsch and Marcel Teucher, as well as the organizers from the clubs in Crimmitschau (Toni Pampel) and Schwepnitz (Patrick Jentsch).
Toni Pampel from HET Reinsdorf, organizer in Crimmitschau, was awarded as best organizer of the 2019 season on the Sunday of the fair. The riders and fans were asked at the end of last year in a big voting what was the best of the 7 events last year.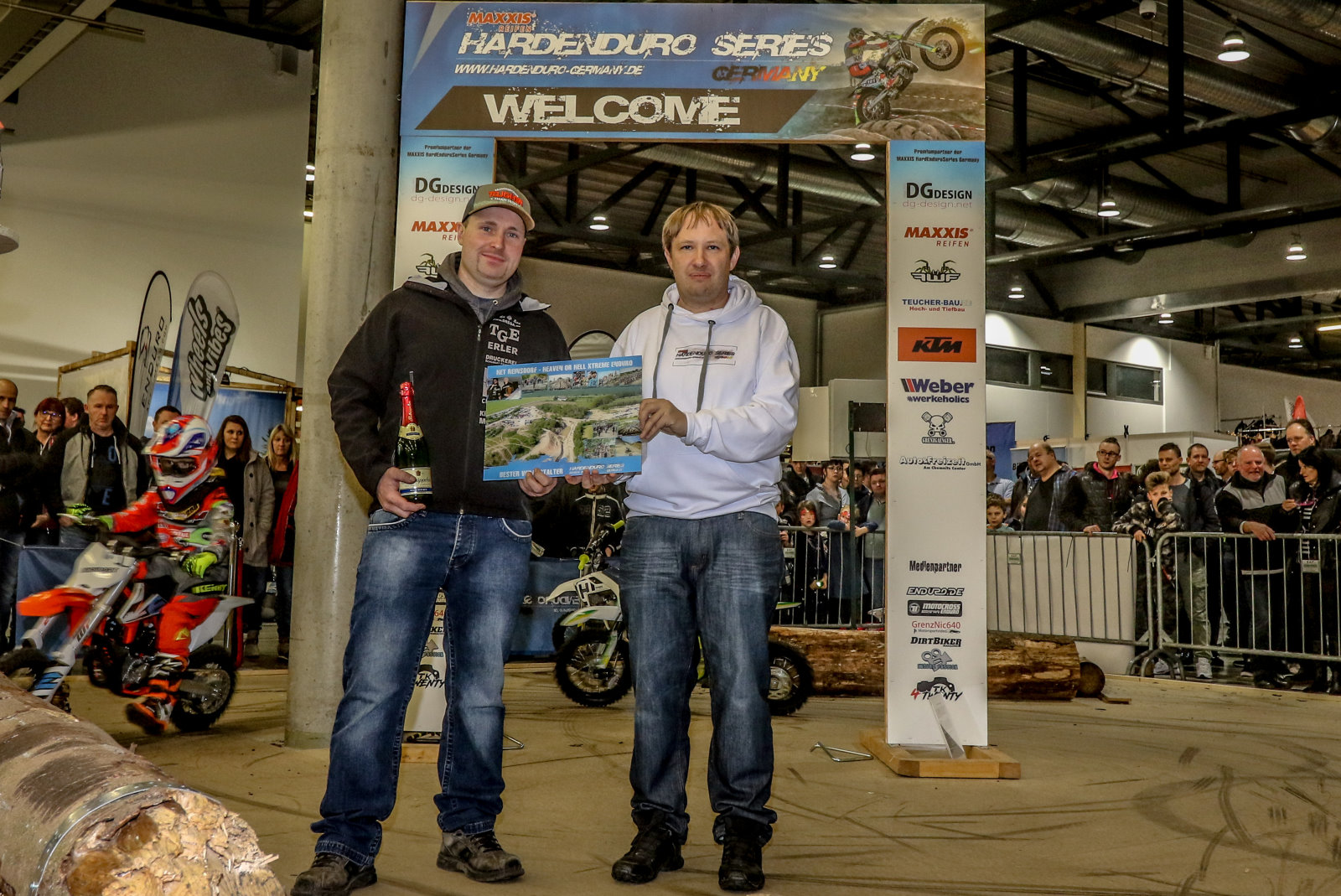 Maxxis Reifen as the new title partner was chosen as the name giver of the MAXXIS Reifenchallenge. Among other things, there was a driving training with offroad coach Marko Barthel to win.
Through the interviews on the stage in the EnduroBASE3 led Anton Bartel, he will also moderate the live streams in the 2020 season, which starts on 28.03. in Neuhaus-Schierschnitz.
In some live broadcasts on Facebook, suggestions and questions of fans and riders were answered directly from the show.
The sportive start of the MAXXIS HardEnduroSeries Germany takes place on 28.03. in Neuhaus-Schierschnitz. The online entry for the season opener will take place from 03.02.2020 12.00 noon.
The registration for the series is still possible under https://www.hardenduro-germany.de/einschreibung-2020/.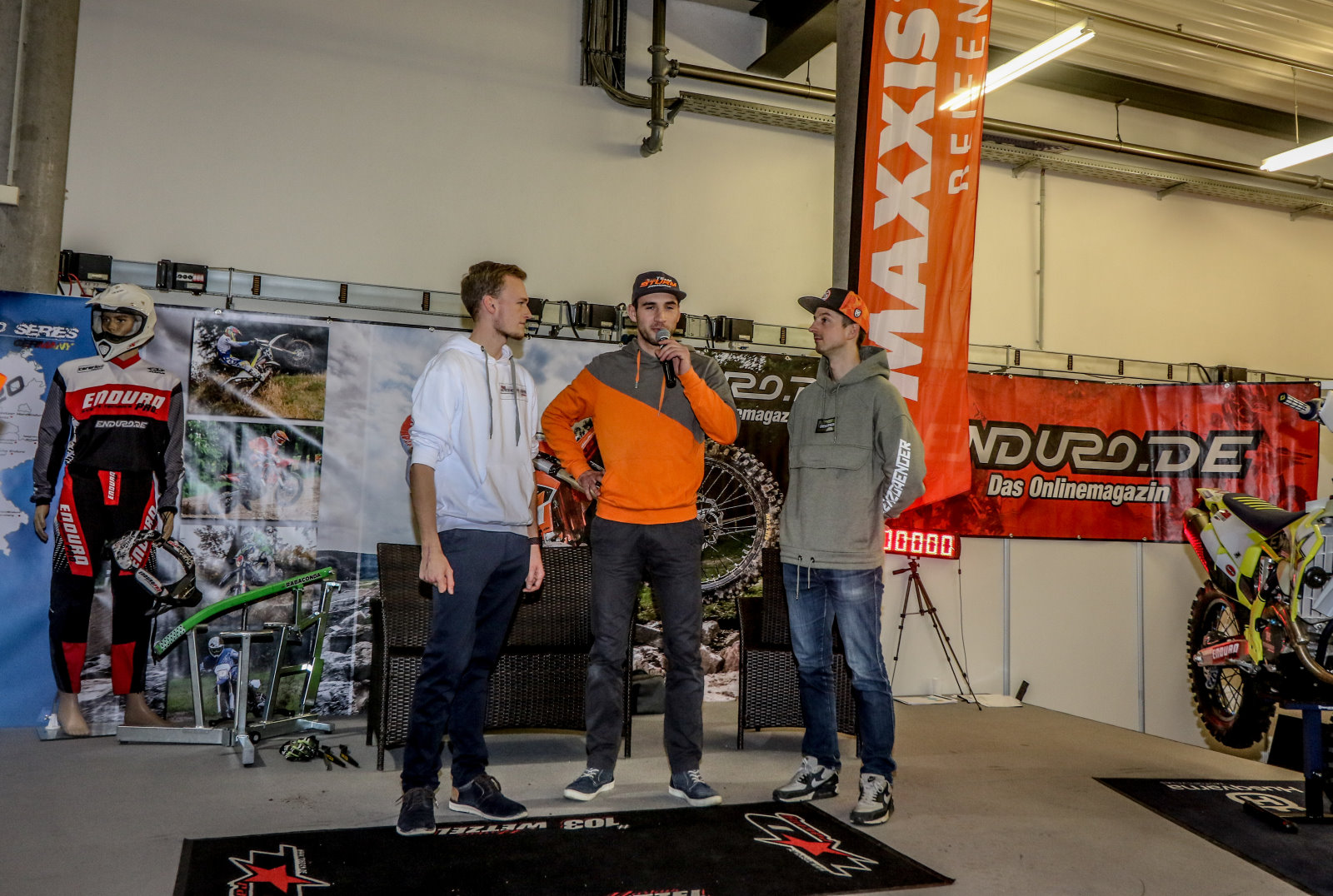 Fotos: DG Design / Denis Günther & TK420 / Toni Keller